GM Offers At Least $1 Mn For Each Ignition Switch Death
@AFP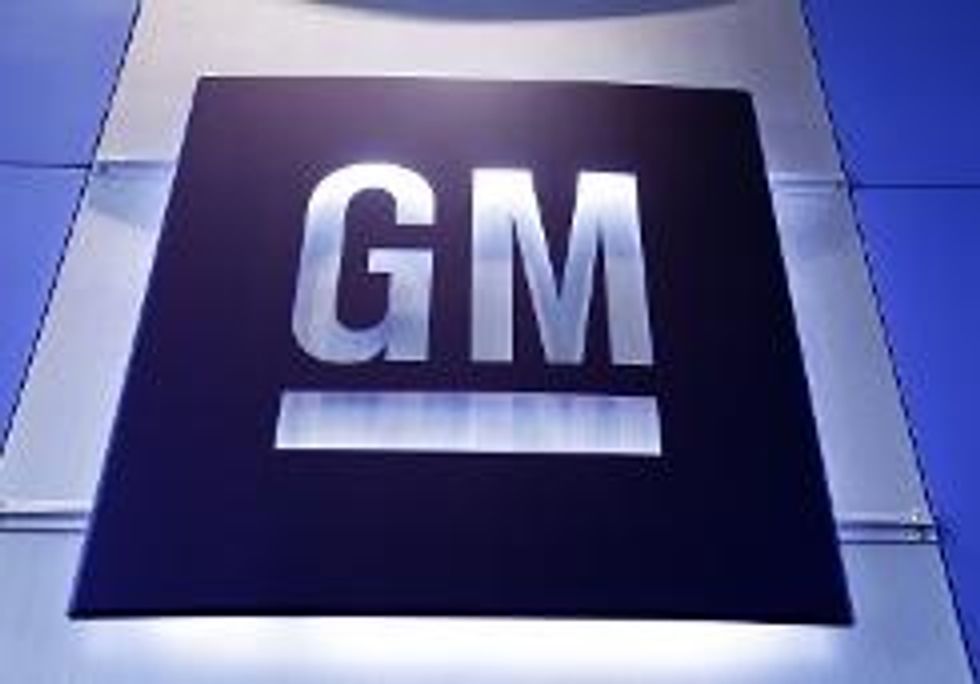 Washington (AFP) — General Motors said Monday it will pay at least $1 million and probably much more in compensation for people killed in car accidents tied to defective ignition switches.
Facing possibly hundreds of death and injury claims for a problem the company covered up for more than a decade, GM set no total cap on payouts and made clear it would accept claims from the broadest possible victim population, including people who have already settled previous claims for the same problem.
Kenneth Feinberg, the compensation expert GM hired to organize payouts to victims, made clear that the $1 million payout to families of at least 13 people killed would cover suffering and be just a starting point for claims for economic losses and hardship.
"There is no ceiling on the aggregate dollars," Feinberg announced.
Victims will be able to file for lost earnings and benefits over a prospective lifetime, and costs of special care needed by injured victims over a lifetime. Those could come to many millions of dollars apiece, he said, giving several examples.
He also said that GM would not hide behind its 2009 bankruptcy, which appeared to have protected the company from pre-2009 liabilities. And he said even people who may have been texting or drunk in an accident that can be tied to the faulty ignition switch would be eligible.
Any contributory negligence would be "irrelevant" under the program. "This program is aimed at compensation for defective switches."
Feinberg also made clear that no victim is compelled to join the program and those who do will still be able to sue the company separately for damages. Only once they accept a payout under the program would they give up the right to file further claims.
The breadth of the victim base, and so the total costs the automaker is facing, were still unclear from the announcement made by Feinberg, who in the past has been involved in setting compensation for damages from the BP oil spill and the Boston marathon bombing.
He will have full authority to decide GM's payouts for death and injuries, he said.
GM has so far publicly acknowledged 13 deaths in 54 accidents linked to the ignition switch defect, but federal safety officials suggest the toll could be higher.
And the independent Center for Auto Safety says it has counted more than 300 deaths linked to air bag non-deployment in the GM cars covered by the ignition recall, though it has not tied those to ignition shutdowns.
The problem stems from faulty ignitions in several models of GM cars from the 2005-2012 model years. The ignitions could be jolted into "accessory" or "off" position while the car was running and turn off the power steering and, crucially, airbag deployment in a collision.
GM has admitted knowing of the problem for more than a decade before launching a recall of 2.6 million Chevrolet Cobalt, Saturn Ion, and other cars in February.
The company is under both federal criminal and congressional investigations for hiding the problem for years.
In the base plan announced by Feinberg on Monday, for each eligible death claim, in addition to the minimum $1 million for the victim, $300,000 will be awarded for the surviving spouse and another $300,000 for each of the victim's surviving dependents.
Financial and medical treatment compensation of at least $20,000 will also be offered for those with eligible physical injury claims from an accident.
Compensation claims will be taken from August 1 through December 31.
People who were injured, and families of those killed prior to GM's government-backed bankruptcy reorganization in June 2009, can file claims with the "new" GM. "For accidents, the GM bankruptcy is no bar to filing a claim on this program," Feinberg said.
He also said that people who had already settled with GM and given away their right to sue can "rip up" the document and receive additional compensation.
But the compensation program does not cover claims for accidents in which an airbag deployed and/or the seatbelt "pretensioner" — the device that removes slack early in a crash — worked.
GM's chief executive Mary Barra, who took the company's top job just weeks before the ignition switch recall began, welcomed Feinberg's plan.
"We are taking responsibility for what has happened by treating them with compassion, decency and fairness," Barra said in a statement.
"To that end, we are looking forward to Mr. Feinberg handling claims in a fair and expeditious manner."
AFP Photo / Bill Pugliano
Interested in national news? Sign up for our daily email newsletter!