GoFundMe Campaign To Fund Wall Goes Bust
@FAWFULFAN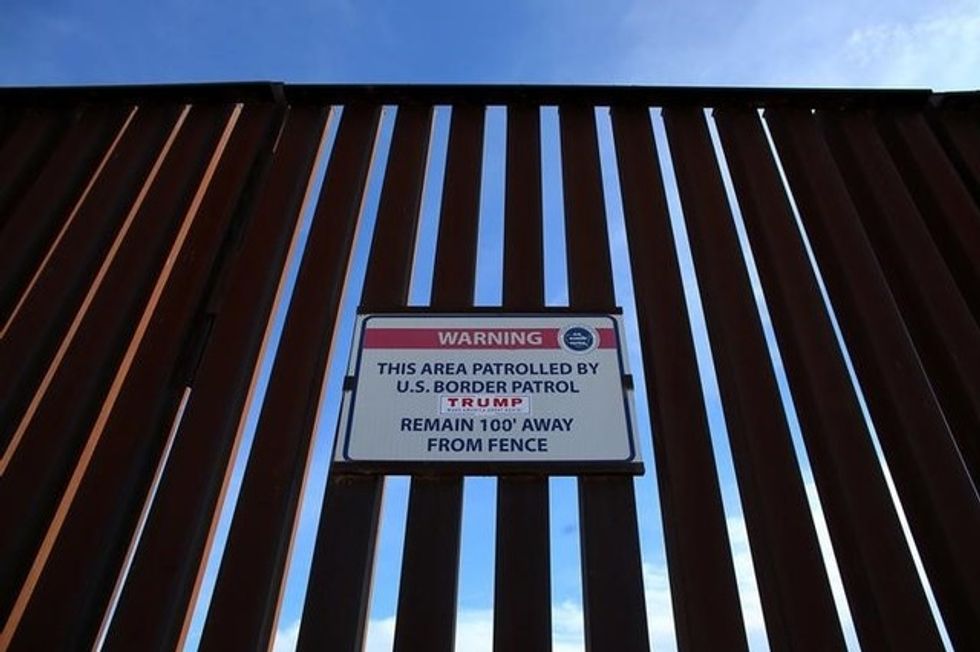 Reprinted with permission from AlterNet.
The viral GoFundMe campaign to pay for President Donald Trump's border wall has, predictably, hit a snag.
The campaign, which was started in December by Iraq veteran and right-wing activist Brian Kolfage, was meant to be an end-run around the congressional stalemate over the wall and let Trump supporters pay for it directly, and as of Friday has raised nearly $20.2 million (about 2 percent of the $1 billion goal, and 0.08 percent of the amount experts say it would actually require to build the wall). The obvious flaw in this plan is that there is no legal way to just hand money to the president of the United States to appropriate as he sees fit.
After three weeks, finally GoFundMe has effectively admitted that the campaign is a sham.
According to The Daily Beast, GoFundMe is offering refunds to donors following an announcement by Kolfage that, due to the lack of any way to transfer the money from GoFundMe to the White House, he will instead set up a 501(c)(4) nonprofit called We Fund The Wall and construct it himself:
In a statement, GoFundMe cited Kolfage's initial statements on the fundraising page as proof that the initial campaign had failed to achieve its goal. In GoFundMe's view, that means they can refund donors' money.

"When the campaign was created, the campaign organizer specifically stated on the campaign page, 'If we don't reach our goal or come significantly close we will refund every single penny,'" GoFundMe's statement reads. "He also stated on the campaign page, '100% of your donations will go to the Trump Wall. If for ANY reason we don't reach our goal we will refund your donation.' However, that did not happen."
GoFundMe will allow donors to divert their money to We Fund The Wall if they so choose; however, if donors fail to respond to a GoFundMe email, their contribution will automatically be refunded.
Kolfage, who previously monetized an operation posting conspiracy clickbait on Facebook, and who has run other crowdfunding efforts to fund veteran mentorship that suspiciously never seem to have reached a military hospital, claims We Fund The Wall will buy up land from Texas landowners, and says he can build a wall 2 miles long with the money he already has (assuming most of the GoFundMe donors opt to pass it along to his new enterprise).
Kolfage has recruited a veritable who's who of right-wing characters to sit on the board of directors for We Fund The Wall. His team includes Kris Kobach, the former Kansas Secretary of State and voter suppression crusader who devised an unconstitutional law to force people to prove their citizenship to register to vote; disgraced former Milwaukee County Sheriff David Clarke, who ran jails so horrific that an inmate died of thirst; Sara Carter, a Fox News analyst who spread fearmongering lies about the migrant caravan last fall; Erik Prince, the brother of Betsy DeVos and founder of the notorious military contractor Blackwater; and Tom Tancredo, an extreme anti-immigrant former Congressman with ties to a white nationalist group that helped organize the "Unite the Right" demonstration in Charlottesville.
It is unclear what happens next with this endeavor now that the original GoFundMe plan is a bust. But as Trump continues to face a dead end in the shutdown standoff, it is clear that his supporters are getting desperate.