Goldman Sachs Profits Jump On Busy Quarter For Mergers
@AFP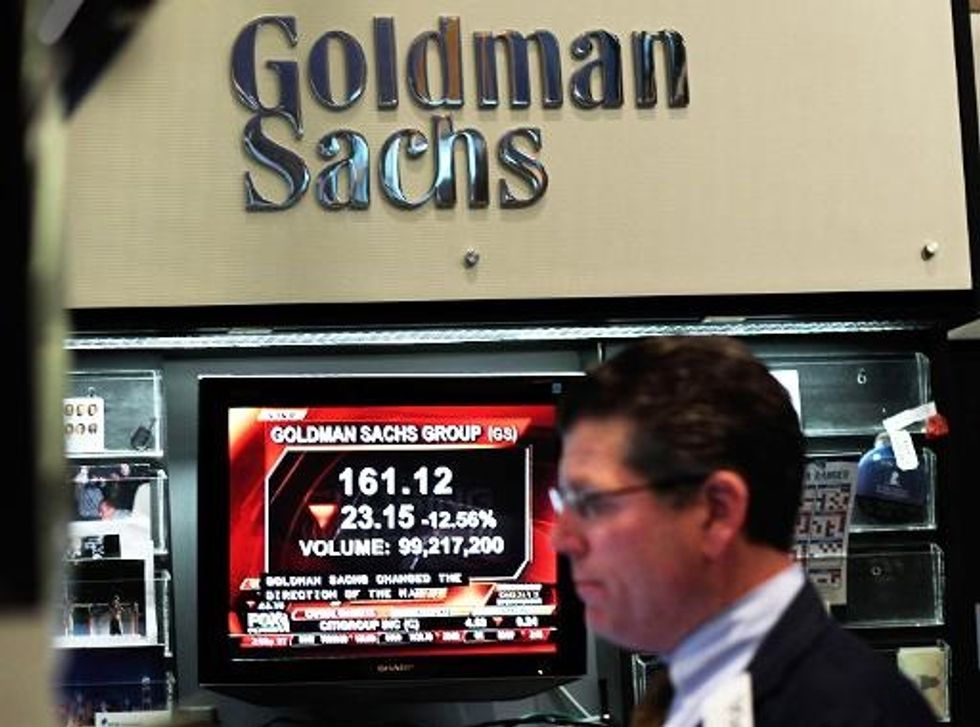 New York (AFP) – U.S. investment bank Goldman Sachs announced a big increase in quarterly earnings on Thursday thanks to robust merger advising activity and higher trading revenues.
Earnings for the third quarter came in at $2.14 billion, up 50 percent from the same period last year. Excluding payments for preferred stock dividends, net income was $2.24 billion.
Goldman said net revenues in financial advisory services jumped 40 percent to $594 million following a busy period of mergers and acquisitions.
By some measures, 2014 has been the strongest year in terms of corporate deals since the 2008 financial crisis.
Net revenues in Goldman's institutional client services division rose 32 percent to $3.8 billion, in part due to a steep increase in foreign exchange trades during the quarter.
Operating expenses rose and included an 18 percent jump in compensation and benefits to $2.8 billion.
"The combination of improving economic conditions in the U.S. and a strong global franchise continued to drive client activity across our diverse set of businesses," said chief executive Lloyd Blankfein.
"While conditions and sentiment can shift quickly, the strength of our transaction backlog indicates our clients' desire to pursue and execute their strategic plans for growth."
Goldman's earnings translated into $4.57 per share, well above the $3.21 projected by analysts.
Revenues shot up 24.8 percent to $8.39 billion, above the $7.85 billion projected by analysts.
Goldman shares fell 2.5 percent in pre-market trade to $172.74.
Photo: AFP via Chris Hondros 
Want more economic news and analysis? Sign up for our daily email newsletter!