Goldman Sachs Third-Quarter Revenue Slumps 20 Percent
@AFP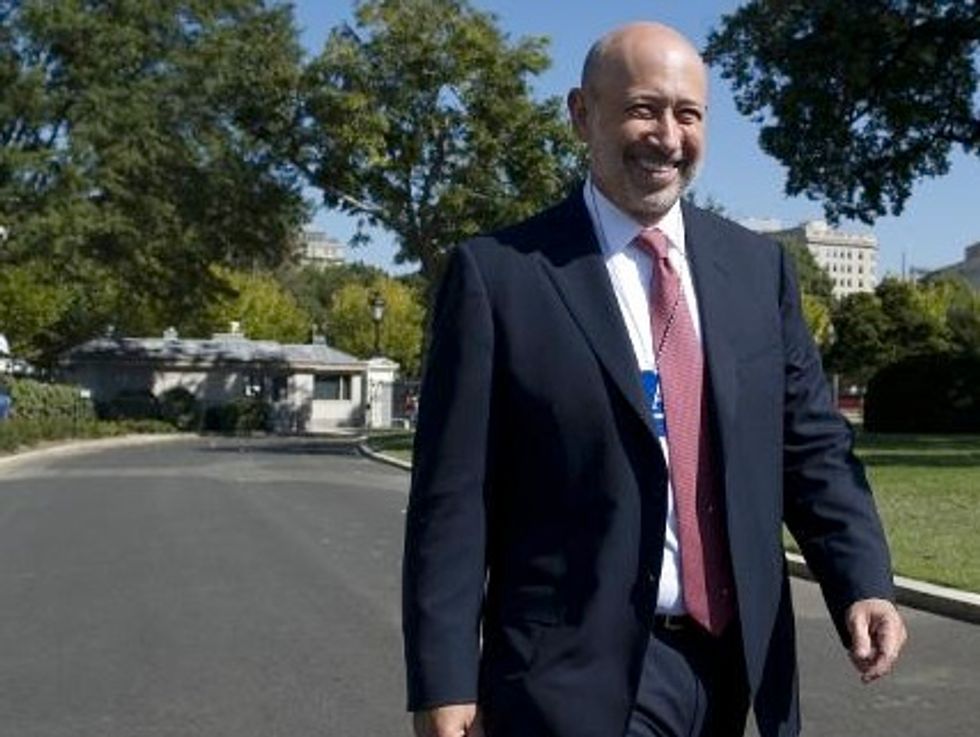 New York City (AFP) – U.S. investment banking titan Goldman Sachs posted Thursday a 2 percent profit fall for the third quarter as revenues dived 20 percent.
Goldman, the biggest U.S. bank by assets, said it had net earnings of $1.4 billion attributable to shareholders in the July-September quarter, or $2.88 per share.
That was slightly better than the $2.85 reported for the third quarter of 2012, but well below the $3.70 a share for the second quarter of this year.
Net revenue was $6.7 billion, down from $8.4 billion a year ago and $8.6 billion in the previous quarter.
New York-based Goldman's profit topped Wall Street expectations of $2.43 earnings per share, but the slump in revenue widely missed the $7.4 billion average estimate.
Chairman and chief executive Lloyd Blankfein said the results reflected "a period of slow client activity," but he noted "various signs that our clients are prepared to act on significant transactions."
"As longer term U.S. budget issues are resolved, we could see an improvement in corporate and investor sentiment that would help lay the basis for a more sustained recovery."
Net revenues in institutional client services dropped 32 percent from a year ago, to $2.86 billion.
The decline was led by a 44 percent slump in fixed-income revenues, the bank said, citing "significantly lower" revenues in mortgages and interest rate products, as well as in currencies.
Investment banking revenues were essentially flat at $1.2 billion.
Meanwhile, operating expenses at $4.6 billion were down 24 percent compared with a year ago, as the bank slashed employee compensation and benefits by 35 percent.
Shares in Dow member Goldman dropped 2.5 percent to $158.14 after the first half hour of Wall Street trade.
AFP Photo/Saul Loeb