GOP Ad Attacks Soros Only Days After Bombing Attempt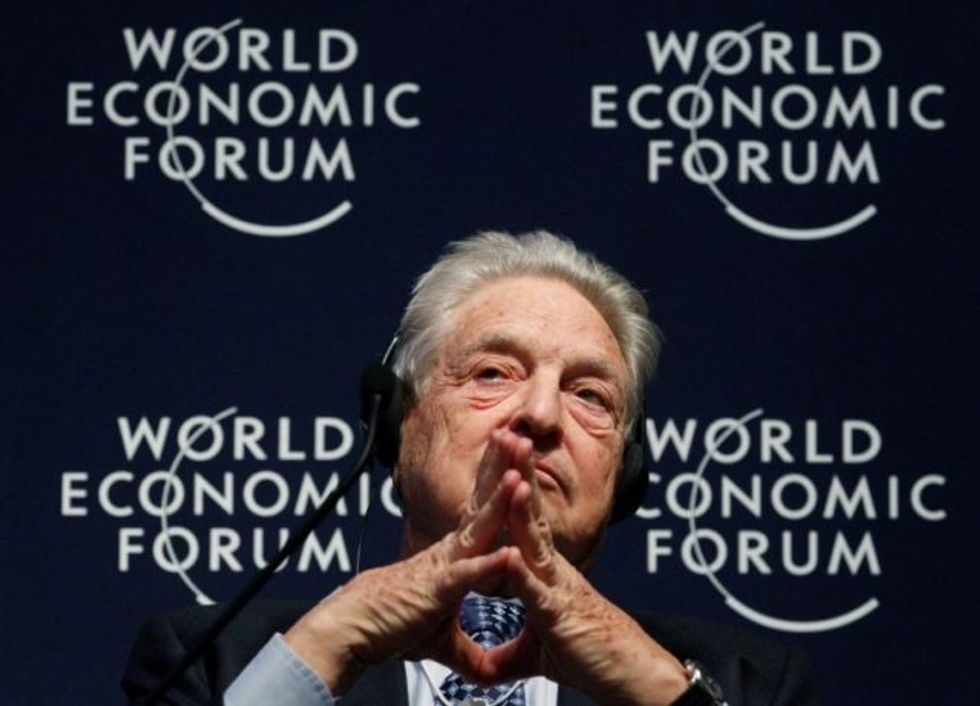 Reprinted with permission from AlterNet.
House Republicans have not backed down from their cynical and relentless attacks against billionaire Democratic donor George Soros, releasing a new ad Wednesday smearing him as a "radical" just days after he received a bomb in the mail.
Also on Wednesday, several key Democratic figures and CNN received packages containing similar explosive devices
The National Republican Campaign Committee has already targeted Soros, who has become a boogeyman for on the right wing, often posited as the funder behind anything conservatives don't like — such as caravan of immigrants in Central America or anti-Trump protests — without any basis in fact.
Wednesday's ad is an attack on Minnesota Democratic House candidate Dan Feehan.
"Look at who finances Dan Feehan's employer," the ad says. "Radical George Soros, Wall Street's biggest banks, a crooked lobbyist tied to Pelosi."
Watch the ad below:
In a similarly callous fashion, the Trump campaign sent out a fundraising email Wednesday attacking CNN, even as the network was still evacuated from its studios and offices because of the bomb it had received. The campaign later apologized for this email.
Cody Fenwick is a reporter and editor. Follow him on Twitter @codytfenwick.