GOP Big Wigs React To Trump Meeting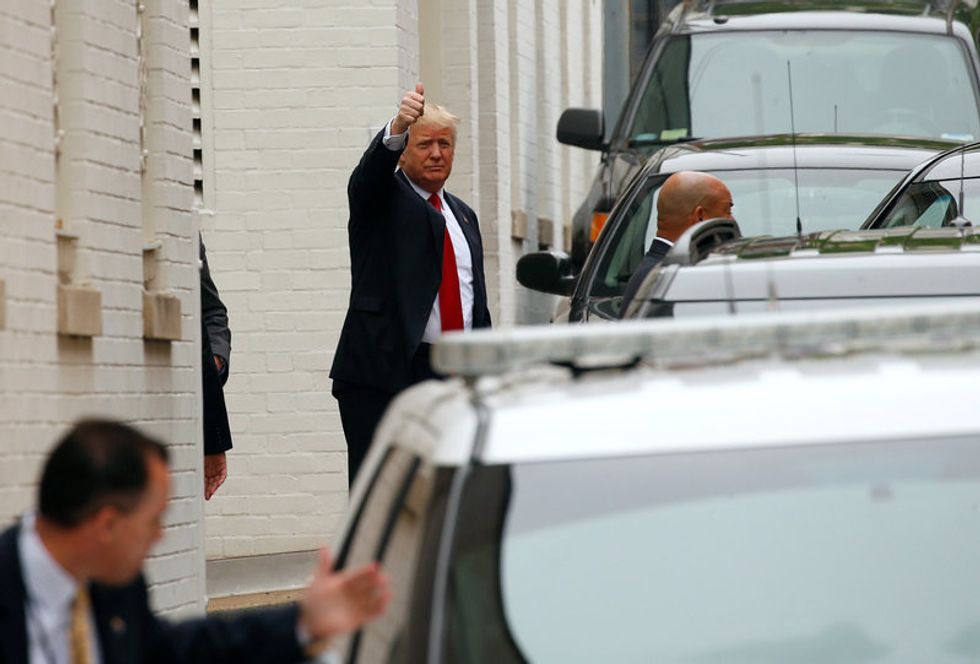 Following a meeting with presumptive party nominee Donald Trump in Washington, D.C., top Republican politicians appear to be cautiously embracing Trump, while those who already supported him are now even more unequivocal in their endorsements.
"This is our first meeting, I was very encouraged with this meeting, but this is a process. It takes some time, you don't put it together in 45 minutes," said House Majority Leader Paul Ryan following the meeting.
"I think you will see people unifying behind the nominee … people don't want four more years of this administration under Hillary Clinton," said top Republican Sen. John Cornyn shortly after the meeting concluded.
"Anyone who thinks Donald Trump can't win, just watch," said former House Majority Leader John Boehner. He also said Ryan was probably "trying to help shape the direction of Trump's policies," an oft-hypothesized reason for why the current House Majority Leader said last week that he "wasn't ready" to endorse Trump.
"How an elected official can message to America, 'Don't vote.' I find that embarrassing for them. I find it unbelievable that any elected official would message to people 'Don't vote.' That's why I've said these people are becoming irrelevant," said Chris Collins, a Republican member of the House from New York.
"I've made the same message to to my fellow members. You may not, and I don't agree with Mr. Trump on every issue. For Republicans to say, 'I'm not going not vote on this upcoming election,' I just am baffled by that."
"Now that Donald Trump is the presumptive nominee, I will do what I can to help him run a successful campaign," said Utah Sen. Orrin Hatch. "Many constituents in my home state of Utah have serious reservations about Mr. Trump. To help unify the party and broaden his appeal, I hope Donald will listen to policymakers and carefully consider his approach to issues like international trade, religious liberty, and entitlement reform."
"While I may disagree with the rhetoric Mr. Trump uses and some policy positions, he is the better option than Hillary Clinton in the White House," said National Republican Congressional Committee Chairman Greg Walden. "That's why all along I've said I intend to support the GOP nominee."
"Dreaming big for everyone and turning its back on no one," said the highest-ranking woman in the House, Cathy McMorris Rodgers. She called the meeting a "very important first step."
"This is a chance for them to get to know each other, find where they have points in common," said Oklahoma representative Tom Cole. "I think those exist."
"Clearly the party's not in a good place right now, when many of the members are having a hard time rallying around the presumptive nominee. It's a tough spot," said Pennsylvania representative Charlie Dent.