GOP Bill Takes $30 Million From NOAA To Put Armed Police In Schools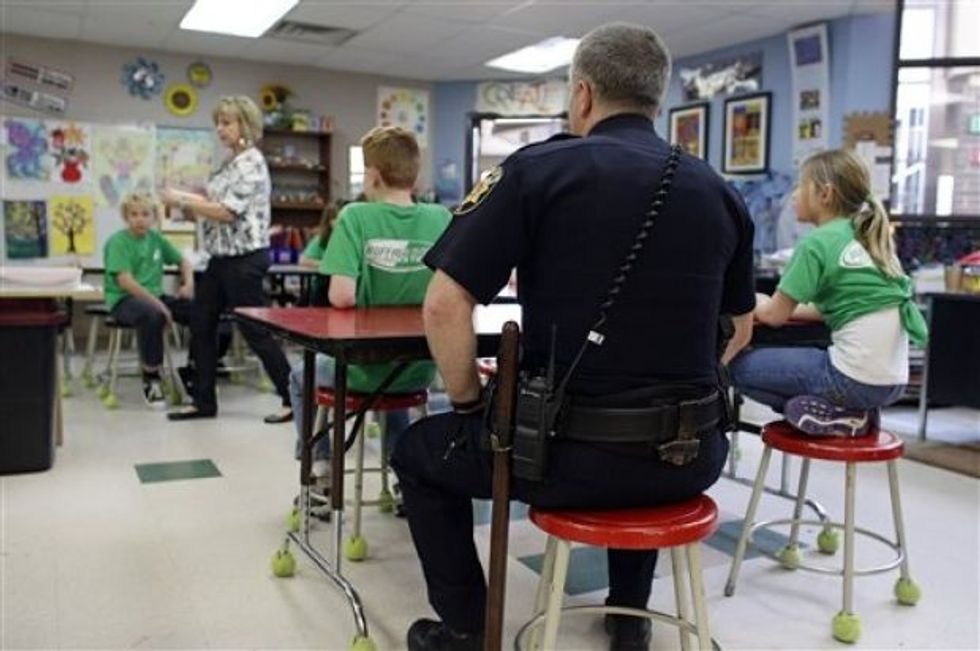 Proving that Republicans can always manage to find a few tens of millions for their own pet projects, Rep. Mark Meadows (R-NC), with the support of six of his Republican House colleagues, has proposed H.R. 751, a bill that would allocate $30 million a year in federal grants to placing police officers in schools.
Such a plan would clearly satisfy GOP sugar daddy and National Rifle Association president Wayne LaPierre, who after the Newtown school shooting in December, 2012 suggested that armed police should patrol the hallways of every school in the nation.
"According to a recent Gallup poll, 53 percent of Americans believe that increasing police presence at schools would be very effective in preventing future tragedies," Meadows said. "After speaking to local law enforcement, superintendents and principals in my district, I believe this is the best path forward."
The Protect America's Schools Act would ostensibly reactivate the Cops in Schools grant program—which was started by President Bill Clinton in 1998 but has not received funding since 2005—and its cost would reportedly be offset by rescinding unspent funds from the budget of the National Oceanic and Atmospheric Administration.
NOAA, of course, is the agency that, among other things, researches the effects of climate change on weather and the environment, and includes the National Weather Service. It's not a stretch to say that the planned diversion of funds from an agency devoted to "enriching life through science" to a program that increases proliferation of firearms is no coincidence.
The bill, says Meadows, is "bipartisan" because it dates back to the Clinton administration. However, the original Cops in Schools program — while intended to prevent school shootings — had officers counseling and mentoring kids, not acting as armed security guards. And despite the claimed "bipartisanship," not a single Democrat has co-sponsored the bill.
(AP Photo/Brennan Linsley, File)