As GOP Ruptures, Former Officials Discuss Forming Breakaway Party
@kerryeleveld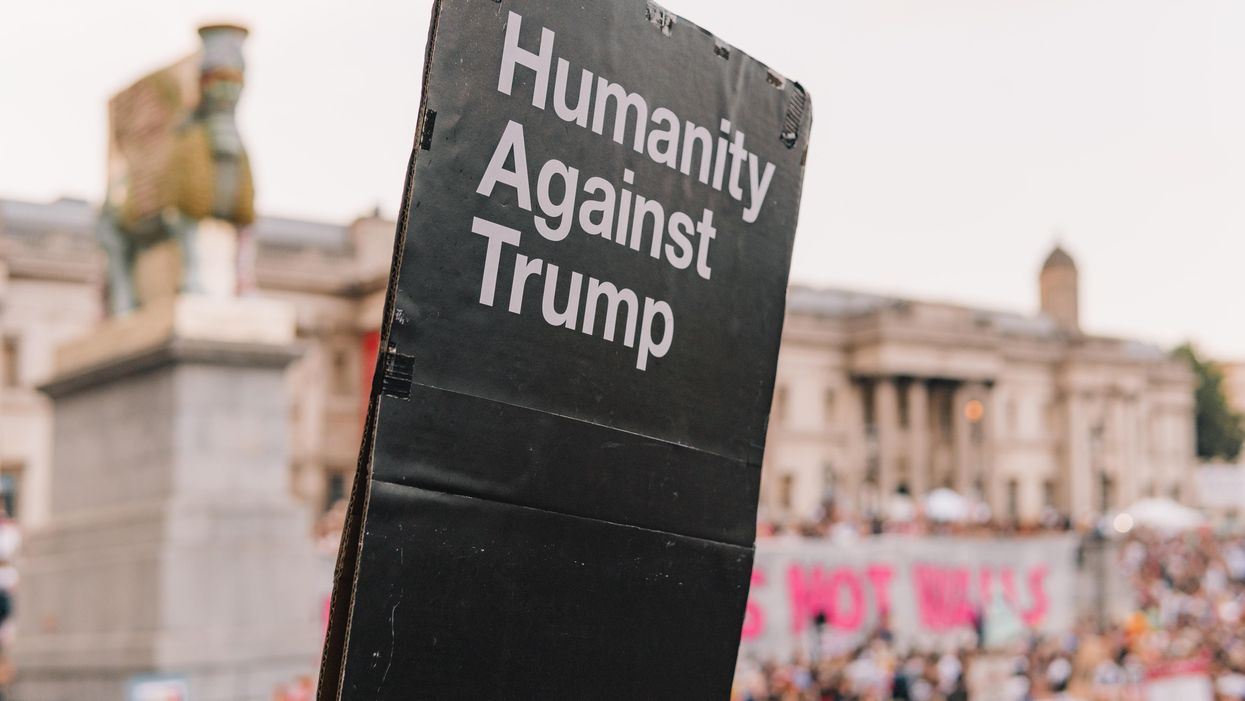 Reprinted with permission from Daily Kos
The only good news about Republican lawmakers being hermetically sealed off from reality is that they can't see the headlights of the freight train that's bearing down on their party. And right now, that train appears to be gaining momentum at a rapid clip as political forces in the country pile on.
The most recent sign of trouble ahead for the GOP is a serious discussion among dozens of former Republican officials to form a "center-right breakaway party" to go head-to-head with the Republican Party for conservative voters. "More than 120 of them held a Zoom call last Friday to discuss the breakaway group, which would run on a platform of 'principled conservatism,' including adherence to the Constitution and the rule of law—ideas those involved say have been trashed by Trump," writes Reuters.
This is just one of a handful of recent events that suggest the Republican Party is headed for calamity, at least in the short term. Here are a few other notable factors:
Voters are fleeing the GOP: Voter registration data from states across the country show an unusually high exodus of people changing their party affiliation away from Republicans following the Jan. 6 insurrection. I documented this phenomenon last week, and The New York Times has some updated numbers this week, including the loss of more than 10,000 voters in Arizona, nearly 8,000 in North Carolina, and more than 12,000 in Pennsylvania—all states that will figure prominently in control for the Senate in 2022. "Nearly every state surveyed showed a noticeable increase" in GOP defections, writes the Times.
The Republican Party's image is plummeting: Americans' views of the GOP have slid seven points since early November to being seen favorably by just 37 percent of the public, according to Gallup. It's not the historic low of 28 percent the party reached when its leaders forced a government shutdown over their doomed effort to repeal the Affordable Care Act, but the trend line also hasn't evened out yet—so who knows. Nonetheless, it's a damning data point when paired up with the voter registration fallout since the Capitol siege. It also does not bode well for the GOP ahead of a vote on whether to acquit Donald Trump of impeachment charges that he incited the murderous mob. Voters are already registering their disgust with the party in tangible ways and GOP acquittal votes will likely serve to reinforce those feelings.
Donor backlash against the GOP continues: Last month, a number of high-profile corporate donors signaled an initial breakwith the Republican Party after 147 House members and eight senators chose sedition over patriotism in rejecting the certification of the election results. Many of those corporations said they were suspending political giving while they weighed the path forward. One of them, Microsoft, ultimately announced last week that it was halting donations through 2022 to Republican lawmakers who voted against certifying Biden's victory. Republicans are currently doing nothing to win back those donors as they prepare to block efforts at holding Trump accountable for his insurrection and preventing him from ever holding office again.
Taken together, these factors suggest the Republican Party is facing a totally unique set of circumstances—something beyond a momentary dip in popularity.
As Michael P. McDonald, a professor of political science at the University of Florida, told the Times of the voter defections, "This is probably a tip of an iceberg." It's not so much the numbers, he said, as the overall feeling those registration changes likely indicate.
"Since this is such a highly unusual activity, it probably is indicative of a larger undercurrent that's happening, where there are other people who are likewise thinking that they no longer feel like they're part of the Republican Party, but they just haven't contacted election officials to tell them that they might change their party registration."