GOP Candidate Ernst Backtracks: Obama Not A 'Dictator' Who Should Be Impeached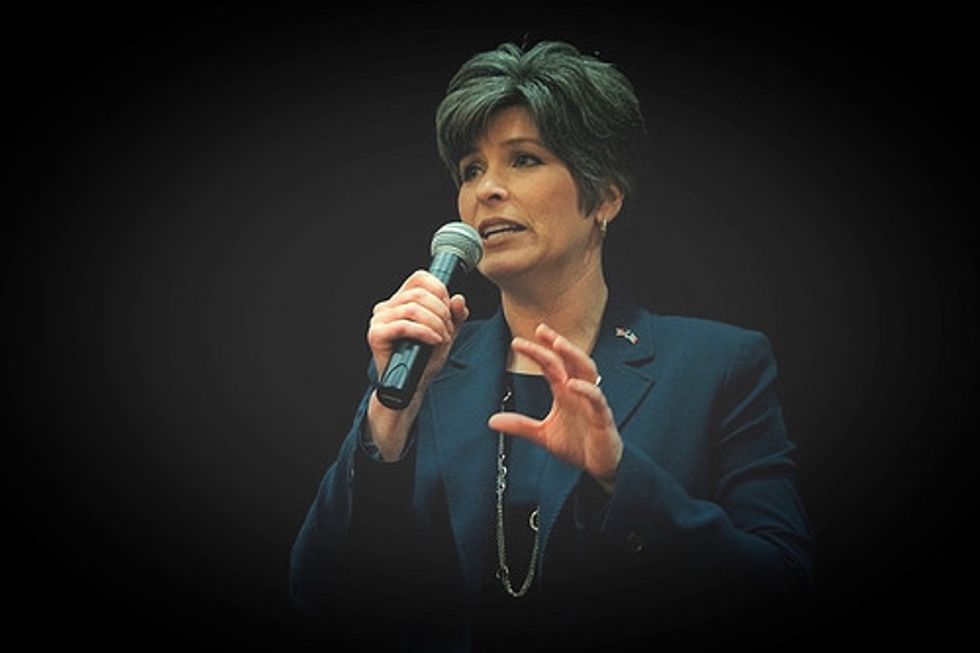 State Senator Joni Ernst, the Republican nominee for U.S. Senate in Iowa, is backtracking from her claim that President Barack Obama has "become a dictator" who should be removed from office.
On Tuesday, Yahoo! Newsreported that Ernst called for Obama's impeachment at a Montgomery County GOP forum in January. After being asked what "punishment" the president should suffer if the Supreme Court ruled against him in a case on the constitutionality of his recess appointments to the Consumer Financial Protection Bureau, Ersnt gave the following answer:
"I do think that yes, he should face those repercussions, and whether that's removal from office, whether that's impeachment," said Ernst, who is supported by the establishment and the Tea Party wings of her party in her quest to succeed retiring Sen. Tom Harkin, a Democrat.

"As a U.S. senator, though, we have to push that issue, we can't be silent on things like that," she said. "And unfortunately we have a number of legislators right now that simply let these things happen. They're not speaking up against these actions. They're not speaking out against the president when he oversteps his bounds, when he makes those appointments, when he's appointing czars, when he is producing executive orders in a threat to a Congress that won't do as he wishes. So he has become a dictator."

Continued Ernst: "He is running amok. He is not following our Constitution, and unfortunately we have leaders who are not serving as leaders right now, they're not defending the Constitution and they're not defending you and me."
After her comments attracted a media frenzy, Ernst — who is currently locked in a tight Senate race with Democratic U.S. Rep. Bruce Braley — attempted to walk back her attacks.
"I was asked a question involving a hypothetical about what I thought should happen if the Supreme Court ruled that the president had committed an 'abuse of power.' Obviously if the Supreme Court were to ever rule that the President of the United States had abused their power, that would be a very serious charge," Ernst said in a statement, as reported by Talking Points Memo. "I responded by saying that if the court in fact made such a ruling, that the president should face the necessary repercussions. I would give the same answer about any president, Republican or Democrat."
"To be clear, I have not seen any evidence that the president should be impeached," she continued. "I obviously do not believe the president is a dictator, but his repeated use of unilateral action sure makes him look like one."
It's unclear what exactly caused Ernst's change of heart. After all, the "hypothetical" question to which she was responding has been answered — and the Supreme Court ruled against the president. Additionally, Ernst gave no explanation for how she got from "he has become a dictator" to "I obviously do not believe the president is a dictator."
In any case, Ernst's rapid reversal illustrates the danger that impeachment poses for Republicans, who have not forgotten the political damage that their quest to impeach Bill Clinton did to their party. That even Ernst — who has been strongly endorsed by Sarah Palin, who is now openly calling for President Obama to be removed from office — refuses to engage with the topic shows how politically fraught it is.
Whether Palin — who has insisted that "we should vehemently oppose any politician on the left or right who would hesitate in voting for articles of impeachment" — will now walk back her endorsement of Ernst remains to be seen.
Photo: Monica de Argentina via Flickr
Want more political news and analysis? Sign up for our daily email newsletter!