GOP Faces Challengers In 226 House Seats While Struggling To Raise Cash For Midterms
@EricBoehlert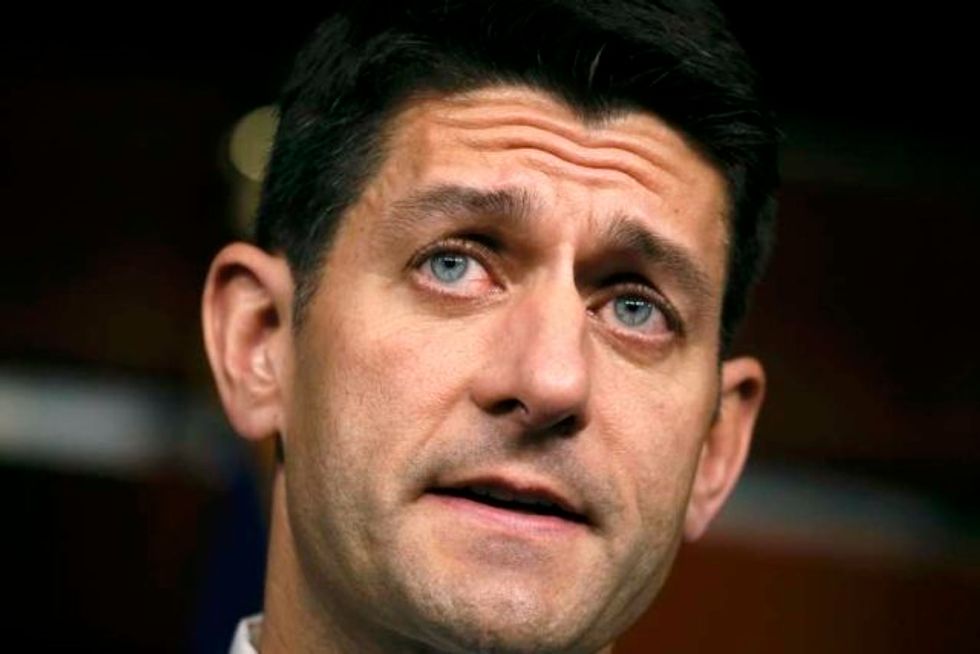 Reprinted with permission from Shareblue.com
Passing a Republican tax bill late last year has done nothing to improve the GOP's chances in the upcoming midterm elections. Meanwhile, Democrats continue to raise way more money than their opponents, as the party expands the map of competitive races in the House to 101 contests.
The bipartisan Cook Political Report just updated the status of 21 House races and moved the needle in all 21 races in the direction of Democrats.
Republicans, with the daunting task of facing voters who will demand accountability for Donald Trump in November, have been trailing Democrats in terms of fundraising for many months. And that trend just keeps getting worse.
"Despite the myriad advantages of incumbency and control of Congress, there are more House members with less cash on hand than their Democratic challengers than the quarter before," Politico reports.
Indeed, more than 40 House Republican incumbents were outraised in the final quarter of 2017 by their Democratic opponents.
"This is going to be the most challenging political environment since 2006," warns GOP consultant Mike DuHaime.
Context: In 2006, Republicans lost 31 seats in the House. If Republicans lose 24 seats this November, Democrat will regain control of the chamber.
Feeling emboldened, Democratic strategists will announce this week they are expanding their map of battleground districts to 101. It's the party's most ambitious campaign blueprint in a decade.
That's one reason so many Republicans are opting out this cycle — they just don't see a way to compete with Democrats. A record number have already announced they will not seek re-election this year.
Note that the GOP is having trouble not only recruiting strong candidates in some districts, but recruiting sane candidates in some districts. In Illinois, an avowed Nazi and white supremacist stands poised to become a GOP congressional nominee simply because he's the only Republican willing to run.
Meanwhile, "Democrats are now fielding candidates in all but 12 of the 238 districts held by Republicans," NBC reports, "including in places like Alabama, where Democrats are competing in every single district for the first time in years."
Election experts continue to see the pendulum swing toward Democrats.
In announcing its new race ratings, the Cook Political Report noted, "If anything, that still understates Democrats' potential in individual races."