GOP Facing Midterm Bloodbath In Michigan
@FAWFULFAN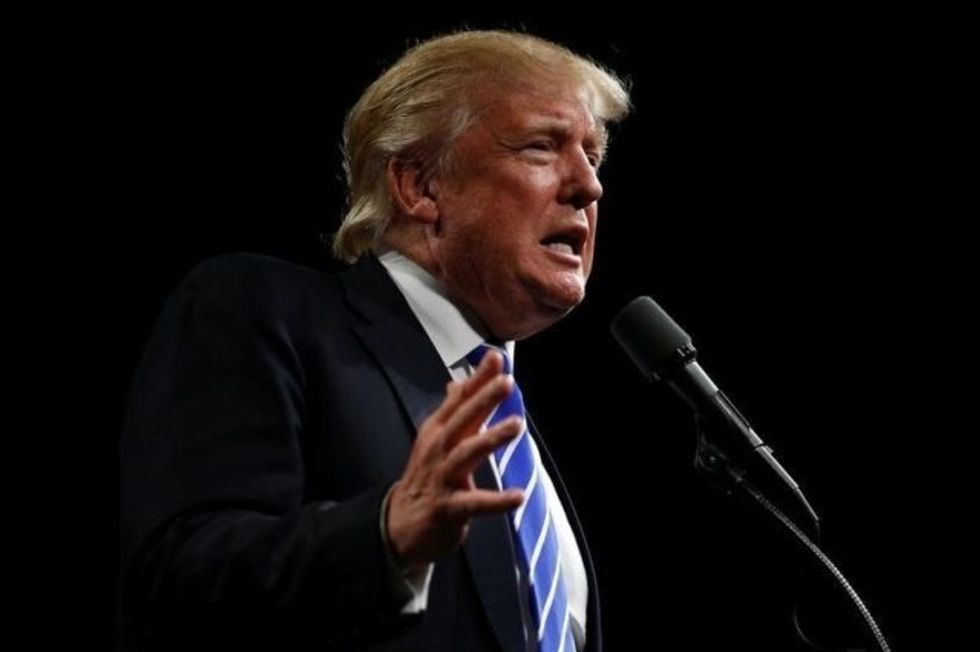 Reprinted with permission from AlterNet.
Republicans have held a stranglehold on Michigan's state-level politics in recent years. And in 2016, the state backed Donald Trump — by a razor-thin 0.3 points.
But this year, signs are increasing that the one-time blue stronghold is returning to its roots, with a vengeance.
To start with, Democratic Sen. Debbie Stabenow has no serious competition. Recent polls show her crushing GOP nominee John James by double digits. Earlier in the cycle, Republicans had hopes of going on the offensive in this race, but their lack of a well-known challenger and Trump's abysmal approval ratings in the state have essentially put it out of their reach.
The situation is nearly as grim for Republicans in the governor's race, where Gov. Rick Snyder of Flint water crisis fame is termed out and former Democratic Senate Minority Leader Gretchen Whitmer is squaring off against state attorney general and Trump ally Bill Schuette. Every poll in the RealClearPolitics average shows Whitmer, who is running on a platform of women's rights, affordable health care, and "fixing the damn roads," leading by a comfortable margin, and a new poll from Detroit News and WDIV-TV last week shows her 14 points up.
Democrats are also impressively ahead in down-ballot statewide races. The same Detroit News/WDIV-TV poll shows Democratic attorney general candidate Dana Nessel up 49 to 29 against GOP state house speaker Tom Leonard. Meanwhile, in the secretary of state race, Democrat Jocelyn Benson is beating Republican Mary Treder Lang by 44 to 29.
Making inroads in Michigan congressional seats and the state legislature will be more difficult, thanks to a ruthless gerrymandering scheme that Republicans boasted in private 2011 emails would keep "Dem garbage" out of power.
But even if Democrats don't make gains there this year, they could do so in future elections. That's because, despite the GOP's fierce efforts to thwart it, voters will be deciding on a ballot referendum this year to create an independent redistricting commission, which would take future redistricting out of the hands of the GOP and ensure future maps are fair.
Other ballot initiatives in Michigan this year include legalizing recreational marijuana and a massive expansion of voting rights, including no-excuse absentee voting, same-day registration, and the restoration of the straight-ticket voting option Republicans just eliminated. Both of these could spur progressive turnout, and the latter would go a long way to protecting ballot access in future elections.
The upshot is that Democrats are well-positioned for huge gains in the most tenuous Trump state — and returning it to the Blue Wall for years to come.
Matthew Chapman is a video game designer, science fiction author, and political reporter from Austin, TX. Follow him on Twitter @fawfulfan.