GOP May Cut Loose Dozens Of Doomed Incumbents
@FAWFULFAN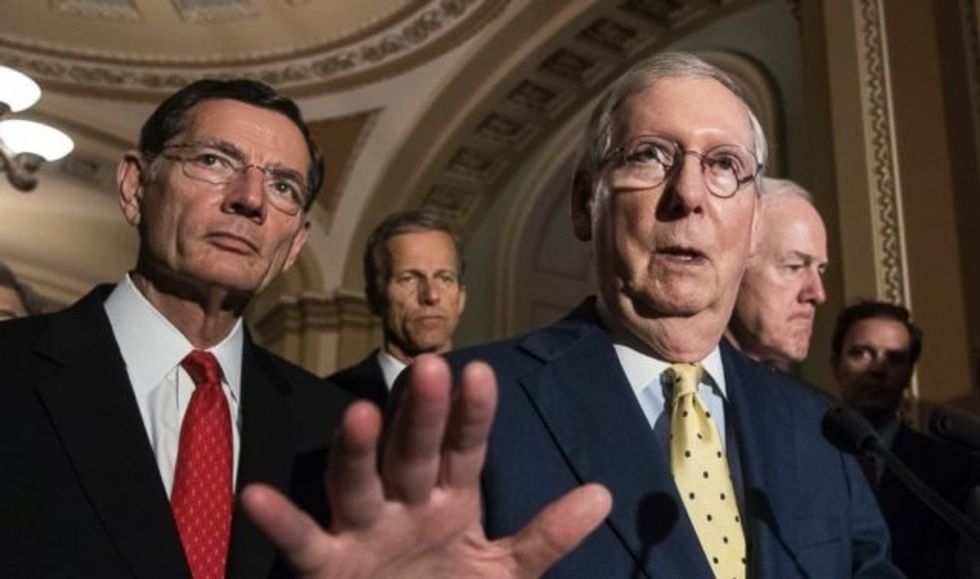 Reprinted with permission from AlterNet.
The National Republican Congressional Committee (NRCC) is getting ready to make some tough choices as Republicans scramble to defend their increasingly threatened House majority.
According to a new report in Politico, party leaders are already leaning toward giving up on spending on behalf of a few House incumbents who look to be in particular danger:
GOP officials say as many as 45 Republican-held seats are at serious risk, making it impossible to salvage each one in the costly scramble to protect the party's 23-seat majority— especially those members who have waged sluggish campaigns and posted lackluster fundraising totals.

"This is the time of year when tough decisions have to be made," said Ken Spain, a longtime former top National Republican Congressional Committee staffer. "There are likely going to be a number of unhappy Republican members of Congress in the coming weeks."

Behind the scenes, senior party strategists have begun polling to determine which incumbents may be beyond saving. Among those most in jeopardy of getting cut off, they say, are Virginia Rep. Barbara Comstock, Pennsylvania Rep. Keith Rothfus, and Iowa Rep. Rod Blum, all of whom are precariously positioned in their districts.
These incumbents all have strong Democratic challengers. Comstock faces former prosecutor and Virginia state Sen. Jennifer Wexton; Blum faces former Iowa state Rep. Abby Finkenauer, and Rothfus is competing with newly minted Congressman Conor Lamb for control of a newly redistricted seat. The Cook Political Report rates Comstock and Rothfus' races as Lean Democratic, and Blum's race as Toss-up.
And these three might only be the beginning. Several other once safe-looking incumbents are suddenly shaky, including California Rep. Duncan Hunter, who is being prosecuted for misuse of campaign funds and falsifying government reports on his spending.
Meanwhile, incumbents are not the only problem — Republicans have already given up some of their open seats as lost causes, including New Jersey's 2nd Congressional District, where nominee Seth Grossman was renounced by the NRCC after a series of racist speeches and Facebook posts were uncovered.
As of this week, Nate Silver of FiveThirtyEight forecasts Democrats have a 74.5 percent chance of winning a House majority.