GOP Plotting To Shroud Trump Taxes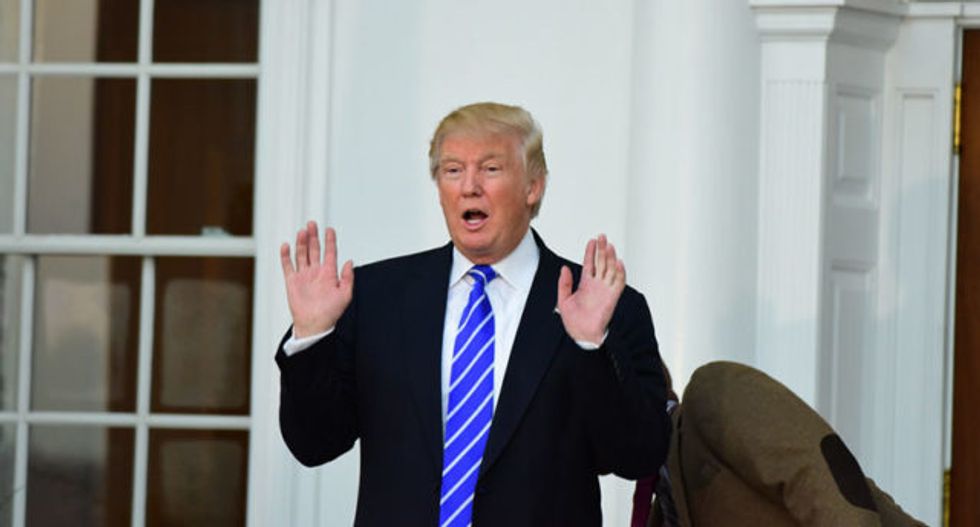 Reprinted with permission from AlterNet.
Treasury Department officials are planning ways to keep President Donald Trump's personal tax returns away from Democratic lawmakers.
A handful of top political appointees and lawyers are developing a strategy to counter Democratic subpoenas and prevent the IRS from turning over those documents, four sources told Politico.
Officials will accuse Democrats of seeking the documents to then leak to the public, which would be a felony, and then argue that Trump's opponents cannot be trusted enough to see the documents in the first place.
"We are worried about leaks," one source told the website. "Once we share it with any member of Congress, we assume it becomes a public document."
Treasury Secretary Steve Mnuchin will review any request for the returns, which administration officials have been expecting since Democrats took over the House last month, and could potentially reject them and plunge the executive and legislative branches into an extended and unprecedented legal fight.
"What happens if the Treasury secretary just doesn't answer or sends back a note saying we refuse to do what you are saying?" said George Yin, a former chief of staff on the House Joint Committee on Taxation. "To my knowledge, that has never happened … We are essentially in uncharted territory if he refuses."
Presidential candidates typically release their tax information during campaigns, but Trump has cited an ongoing IRS audit and shielded his returns from public view.
The Internal Revenue Code gives the three congressional committees responsible for taxes the authority to request returns for any individual or business, but the contents of those documents must remain private.
Federal employees who reveal that information can face felony charges punishable for up to five years in prison.
However, the House Ways and Means Committee could vote to make the returns public, which would then require a full vote in the House.