GOP Rep. Cheney Decries 'Shameful' Attacks On Vindman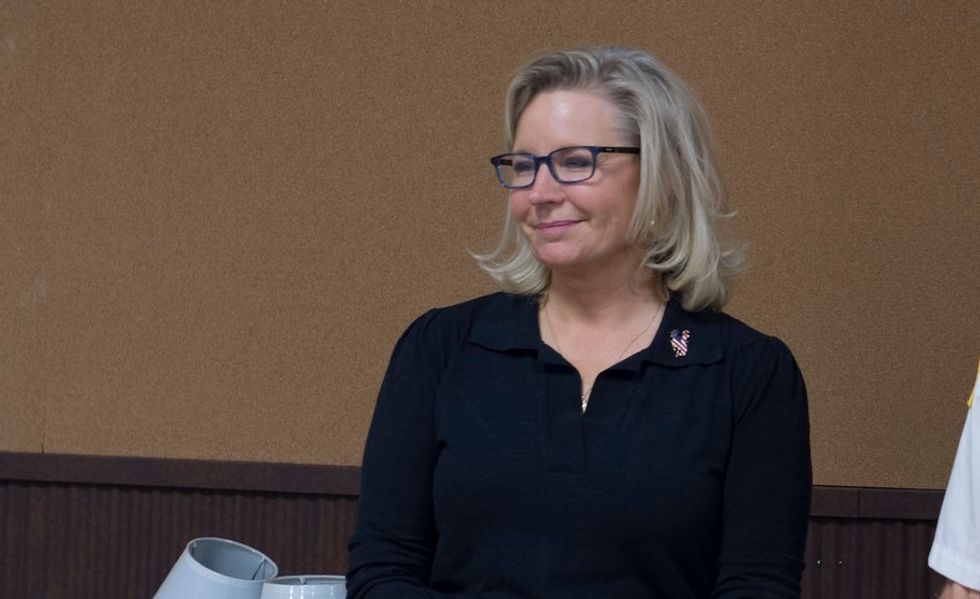 The GOP smear campaign against a war hero testifying in the House impeachment inquiry is beyond the pale.
At least according to Rep. Liz Cheney (R-WY), the House Republican Conference chair and Trump defender, who criticized the Republicans who have been questioning the patriotism and loyalty of Lt. Col. Alexander Vindman. Vindman testified in the House impeachment inquiry that he twice reported Trump's dealings with Ukraine because he thought they endangered national security.
"I also want to say a word about something else that's been going on over the last several hours and last night, which I think is also shameful, and that is questioning the patriotism, questioning the dedication to country of people like Mr. Vindman, Col. Vindman…and others who have testified," Cheney said Tuesday morning at a House Republican news conference. "I think that we need to show that we are better than that as a nation."
Republicans have been engaged in a smear campaign against Vindman, questioning his loyalty to the United States.
Vindman is a Ukrainian refugee who came to America at the age of three, earned a Purple Heart after he was wounded by a roadside bomb in Iraq, and continues to serve on the National Security Council as an expert on Europe and Eurasia.
Trump himself attacked Vindman as a "never Trumper" — a Republican who don't support Trump. Trump has said so-called never Trumpers are "human scum."
Fox News hosts Laura Ingraham and Brian Kilmeade, as well as former Rep. Sean Duffy (R-WI), have also attacked Vindman.
Being criticized by Cheney should not be a badge of honor for these Vindman attackers.
Cheney herself has made absurd comments herself as she tries to defend Trump, including that the impeachment inquiry is what led Trump to abandon the United States' Kurdish allies when he pulled troops out of Syria.
Cheney also refused to condemn Trump's anti-Semitic dual loyalty comments about Jews.
But the attacks on Vindman are too far for her.
"We're talking about decorated veterans who have served this nation, who have put their lives on the line, and it is shameful to question their patriotism and their love of nation," Cheney said.
Published with permission of The American Independent.