GOP Rep. Stefanik Repeatedly Attempts To Disrupt Hearings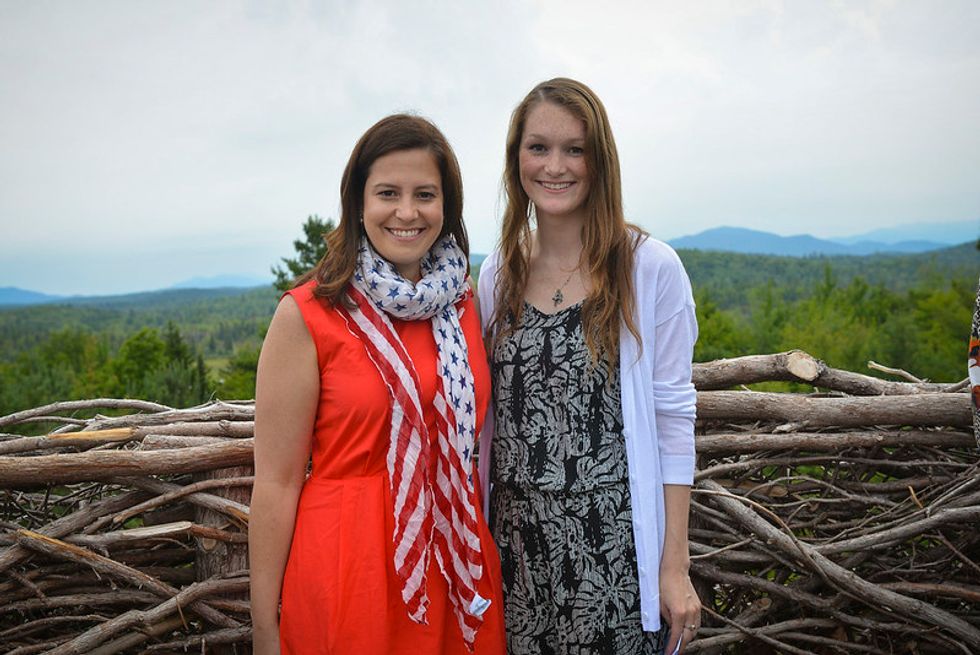 In the two public impeachment hearings that the House Intelligence Committee has held to date, Rep. Elise Stefanik (R-NY) has repeatedly broken the agreed-upon rules for the impeachment proceedings — interrupting when it's not her turn to speak.
And on Friday, Stefanik tried to use her rule-breaking to garner sympathy from GOP-friendly audiences, tweeting a lie that she was shut down from speaking because she is a Republican.
"Once again, Adam Schiff flat out REFUSES to let duly elected Members of Congress ask questions to the witness, simply because we are Republicans," Stefanik tweeted, posting a video of her being shut down from asking questions. "His behavior is unacceptable and he continues to abuse his Chairmanship."
However, Stefanik was not shut down from speaking because she's a Republican.
She was shut down from speaking because the rules that Congress passed governing how impeachment hearings would take place said specifically that the legal counsels on both committees had 45 minutes to ask questions. Stefanik was breaking that rule, as she was trying to ask questions during what was supposed to be the 45-minutes for GOP counsel Steve Castor's questioning.
Jesse Lee, a top aide to Speaker Nancy Pelosi, pointed out that Stefanik was breaking the rules.
"Every Member of the Committee got this memo, which reminds them of the procedures that, again, they were demanding every day for a month," Lee tweeted, pointing out the relevant section of the memo that showed Stefanik was out of order. "The 'interruption' was pure, disingenuous stunt."
Stefanik has ranted multiple times about not being able to ask questions of witnesses.
On Wednesday, at the first public impeachment hearing, she claimed that Rep. Adam Schiff (D-CA), the chair of the House Intelligence Committee who is running the hearings, was not letting Republicans ask questions during the closed-door depositions.
Schiff reminded her that the only questions he blocked from being asked were ones in which Republicans were clearly trying to out the identity of the whistleblower, whose complaint kicked off the impeachment inquiry.
"As the gentlewoman should know, if she were present for the depositions … the only times I prevented witnesses from answering questions, along with our counsel, was when it was apparent that members were seeking to out the whistleblower," Schiff told Stefanik, reminding her she is one of a number of Republican members who did not attend the closed-door depositions, despite being allowed to. "We will do everything in our power to protect the whistleblower's identity, and I'm disturbed to hear members of the committee, who in the past have voiced strong support for whistleblower protections, seek to undermine those protections by outing the whistleblower."
Published with permission of The American Independent.