GOP Representative's Election-Rigging Attempt Blows Up In Court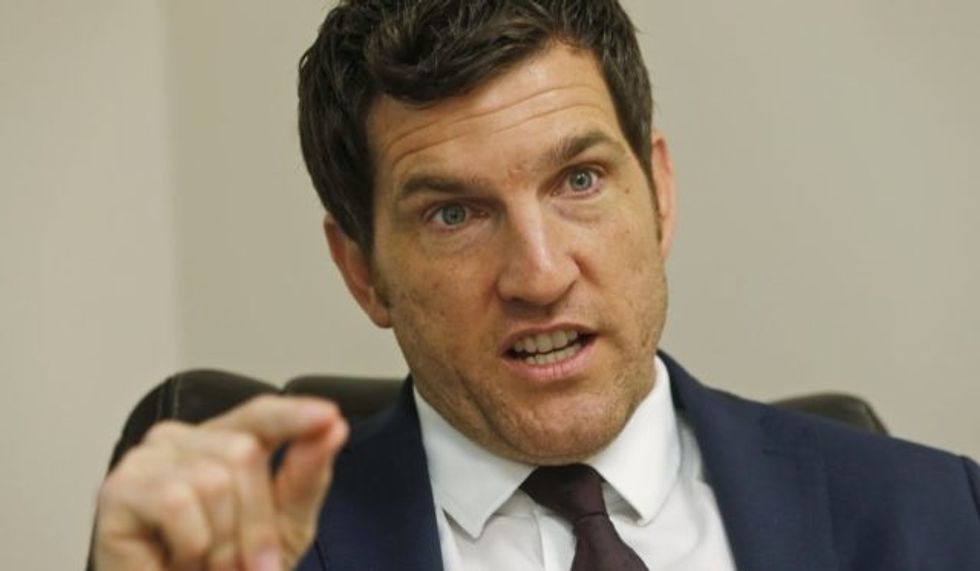 Reprinted with permission from Shareblue.
Staffers for Rep. Scott Taylor (R-VA) participated in what a circuit judge in Richmond, VA, characterized as "forgery" and "out and out fraud."
The staffers were attempting to put a third-party spoiler candidate on the ballot, apparently in the hopes that doing so would split the vote and help Taylor fend off his Democratic challenger in this fall's midterm election.
But after an investigation of the matter, the judge has ruled that the third-party candidate, Shaun Brown, must be removed from the ballot.
The scheme concocted to help Taylor has instead blown up in his face, and his campaign must now deal with the fallout from allegedly submitting forged signatures in support of Brown.
During a court appearance on Wednesday, five current or former Taylor staffers refused to answer questions and invoked their Fifth Amendment right against self-incrimination when asked if Taylor directed them to engage in the alleged wrongdoing.
The Democratic Party of Virginia submitted 41 affidavits from people who said their signatures had been falsified, while a handwriting expert said 146 of the 377 signatures submitted by Taylor's team appeared to be phonies.
The congressional seat in question, located in Virginia's 2nd District, has been targeted by Democrats as part of their "red to blue" campaign.
It has been rated as "lean Republican" by the Cook Political Report, and the most recent polling has Taylor only 5 points ahead of Elaine Luria, the Democrat in the race.
Luria slammed Taylor for not holding anyone accountable for the fraud, saying he "has dodged responsibility for the criminal actions of his paid staff."
In 2016, Taylor easily won his election by 23 points while Trump won there by 4 points. Taylor has spent the last two years being a Trump apologist, a position which now seems more likely to hurt than help him.
Larry Sabato, director of the UVA Center for Politics, noted that the district had already been deemed a "toss-up" according to his forecast, adding that the court ruling "sure won't help" Taylor.
With his staffers caught trying to massage the results by installing a candidate to siphon off votes, it seems Taylor realized trouble might be coming.
Now he has the prospect of this activity — at best taken up on his behalf, or worse, directly ordered by him — hanging over his imperiled reelection race.