GOP Senator: Media Is 'Lying' — I Wouldn't Vote Sanders Over Cruz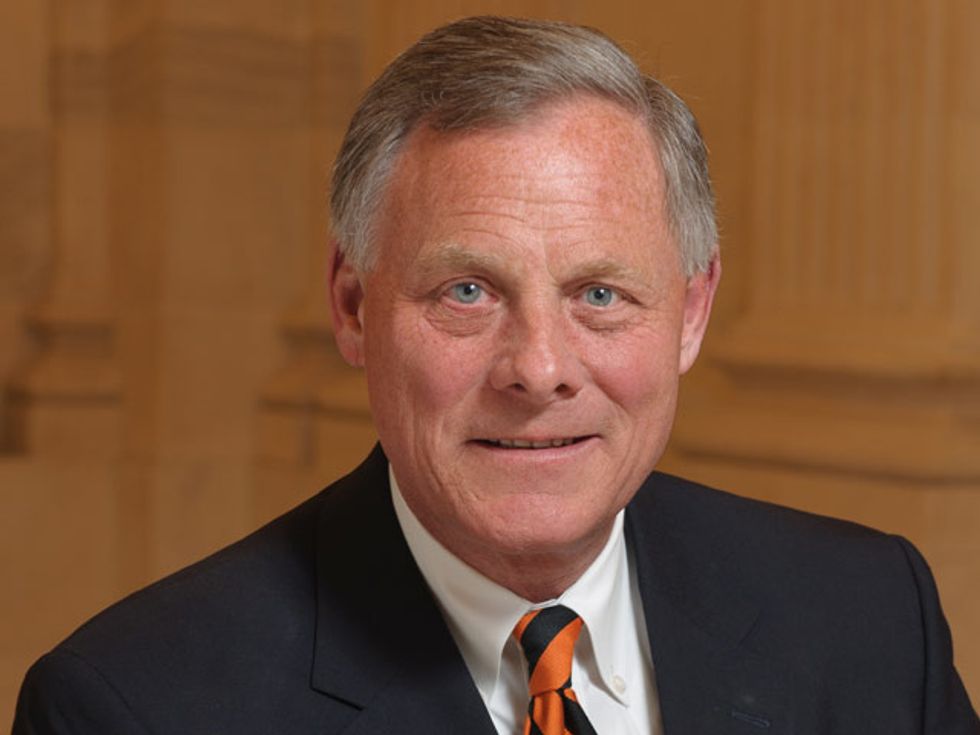 Sen. Richard Burr (R-NC) is pushing back against a story that he supposedly hates Ted Cruz so much he would even vote for Bernie Sanders.
From the Associated Press' story on Cruz's deep unpopularity among his fellow Senate Republicans:
Still, Cruz has become such a pariah that one of his colleagues, Sen. Richard Burr of North Carolina, told supporters at a campaign fundraiser for his own re-election that he would vote for liberal Sen. Bernie Sanders for president before Cruz, according to one person who attended the event. Burr did not appear to be joking, said the person, who demanded anonymity to discuss the private gathering.
There is at least one inaccuracy in this story: Bernie Sanders is not actually a liberal — he's a socialist — but that's hardly the biggest problem Burr would face from a report like this.
In the afternoon, Burr responded on Twitter:
"As we have told Sen. Burr's campaign, we stand by our story," AP director of media relations told The Charlotte Observer.
To which Burr again replied:
Burr also went into damage control mode against the right-wing backlash that had built up over the day:
Denying an allegation of party treason by blaming "the liberal media" — a nice touch.
So did Burr ever say anything like this? And even if he did, was he actually joking, perhaps in some kind of deadpan tone? Hey, we weren't there. Decide for yourself!
Photo: Sen. Richard Burr (R-NC), official photo.