GOP Smear Of Bronze Star Winner Backfires In Minnesota Race
@FAWFULFAN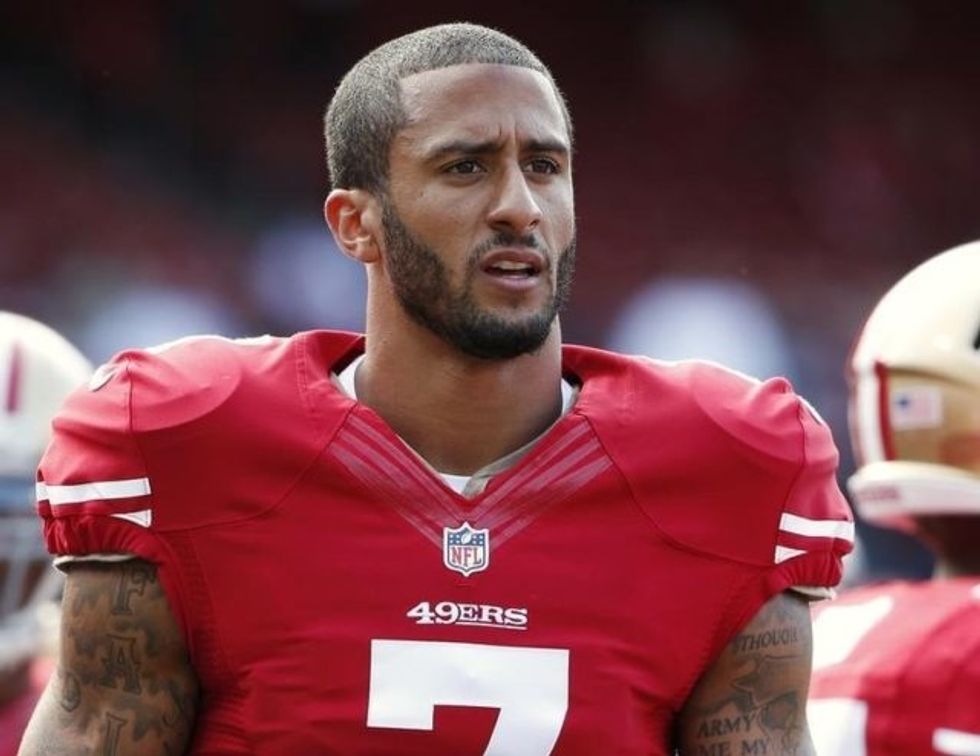 Reprinted with permission from AlterNet.
The National Republican Congressional Committee (NRCC) thought they had a perfect attack ad against Dan Feehan, the Democrat running in Minnesota's 1st Congressional District: attack him as unpatriotic for his support of NFL quarterback Colin Kaepernick's right to take a knee during the national anthem.
"Millions have paid the ultimate price defending the values our flag represents," says the narrator over a backdrop of soldiers' headstones. "Land of the free. Home of the brave. And they never took a knee. But liberal Dan Feehan celebrated Colin Kaepernick's protests of our national anthem, even said Kaepernick's kneeling 'matches the patriotism of our military'. Tell Dan Feehan: real patriots stand together."
But there's a rather obvious flaw in the ad: Feehan is in fact a decorated Army captain who did two tours of duty in Iraq, and then served as acting Assistant Secretary of Defense in the Pentagon.
And even viewers of the NRCC's ad ought to have a clue about this, because in both tweets the ad displays onscreen, the hashtag "#veteransforKaepernick" can clearly be seen. Oops!
Shortly after posting the ad on Twitter, the NRCC faced a barrage of criticism and mockery for their tone-deafness in saying a veteran is not a "real patriot":
NRCC has an anti-NFL kneeling ad out against Democratic Dan Feehan – a former solider who served two tours in Iraq. His opponent, Republican Jim Hagedorn, is the son of a congressman and did not serve in the military.https://t.co/IUiBZcBplc

— andrew kaczynski🧐 (@KFILE) October 12, 2018
You mean this Dan Feehan? pic.twitter.com/w5k3Bkk4W5

— PyriscentRepublic (@MTtriggerhippie) October 12, 2018
Interesting TV ad to run against a veteran who completed 2 combat tours of duty as part of Operation Iraqi Freedom, earning the Bronze Star for Service, the Army Commendation Medal with Valor, and the Ranger Tab. https://t.co/OOLgNcGnT2

— Jake Tapper (@jaketapper) October 12, 2018
Everything they have done and want to do is unpopular so they are left with this garbage. https://t.co/GunQXj1aZN

— Brian Schatz (@brianschatz) October 12, 2018
The national anthem protests Kaepernick triggered, in which NFL players have taken a knee during the anthem to protest the killing of unarmed people of color by police, have become a staple of Republican grievance politics. President Donald Trump has led the charge, blasting the protests as anti-flag and anti-military, even though they have nothing to do with either the flag or the military.
Feehan is running for Congress on a platform that includes expanding Medicare eligibility, reforming Pentagon spending, and promoting agricultural development.
Minnesota's 1st District, which covers the rural southern parts of the state, was vacated by Democratic Rep. Tim Walz, who is now running for governor against Republican Hennepin County Commissioner Jeff Johnson. It is one of the most conservative Democratic-held seats; Walz first picked it up in the wave election of 2006, and held onto it even as the district voted for Trump by 15 points. Now that it is open, it is one of the few districts that Republicans are favored to pick up from Democrats in a year that otherwise portends strong Democratic gains.
But if the GOP wants to land a win here, attacking a veteran as unpatriotic is a clumsy way to do it.
Matthew Chapman is a video game designer, science fiction author, and political reporter from Austin, TX. Follow him on Twitter @fawfulfan.