GOP Superpacs Pull Money From Failing Incumbents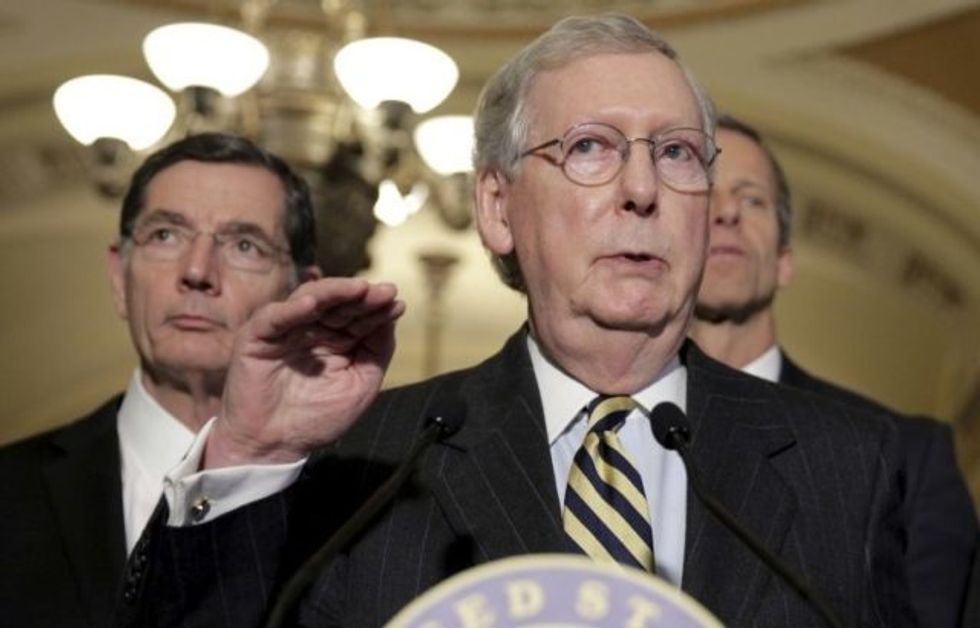 Reprinted with permission from DCReport.
You know we're getting down to the wire when the big purses start pulling out of campaigns and redirecting their funds to candidates they think have a prayer of winning. In the past week, we've seen that play with two big Republican PACs, the Congressional Leadership Fund and the National Republican Congressional Committee (NRCC).
Most recently, the Congressional Leadership Fund, a super PAC closely aligned to House Speaker Paul Ryan (R-Wis.), cut off funds for two GOP incumbent campaigns, for Rep. Mike Bishop (R-Mich.) and Rep. Mike Coffman (R-Colo.). The Super PAC, which has already raised about $100 million for the 2018 election cycle, is pulling out of $1 million in TV ad spots it had reserved for Coffman and $2.1 million it had reserved for Bishop. The fund will redirect the funds elsewhere, according to an article in Politico.
Political action committees give a disproportionate amount of their campaign dollars to incumbents because congressional re-election rates are typically in the 90% range. So, to see PACs walk away from incumbent races, especially funds so flush with cash, is quite unusual. But then again, this mid-term election is anything but typical.
According to Republican officials, in both races, Democratic challengers are leading and are expected to outspend Coffman and Bishop significantly in the final weeks leading up to the election. But another PAC, the National Republican Congressional Committee, isn't convinced Coffman is a lost cause and has agreed to fill the gap with a $600,000 TV ad buy, according to the Politico article.
However, a Democrat super PAC, House Majority PAC, is so confident Democratic challenger Jason Crow can overtake Coffman, it has pulled out of $800,000 it had planned for TV advertising in the Denver-area swing district.
Meanwhile, the National Republican Congressional Committee has pulled funds from other races it sees as unsalvageable at this point, such as the Congressional District 17 in Pennsylvania. It recently canceled its ad reservations in the district where Rep. Keith Rothfus (R-Pa.) is up against Conor Lamb (D). The PAC had spent about $2.2 million in ads opposing Lamb. But the Democrat has significantly outraised his Republican challenger at $7.3 million to Rothfus' $2 million, according to a report at the end of June by the Center for Responsive Politics.
Other Republican candidates have been unhappy about the lack of support from the NRCC, such as Rep. David Young (R-Iowa) and Rep. Kevin Yoder (R-Kan.). And others are in danger of getting cut off, including Rep. Barbara Comstock (R-Pa.) and Rep. Rod Blum (R-Iowa). But as former Rep. Phil English (R-Pa.), who was involved with the NRCC during his tenure, said, "These are very Darwinian decisions. It means selection of the fittest."
As we get closer to Election Day, expect to see more money move around campaigns as Republicans try to scramble to hold onto their edge in the House and Senate.