GOP Won't Drop Pennsylvania Rep. Meehan, Who Settled Sex Case With Taxpayer Funds
@FAWFULFAN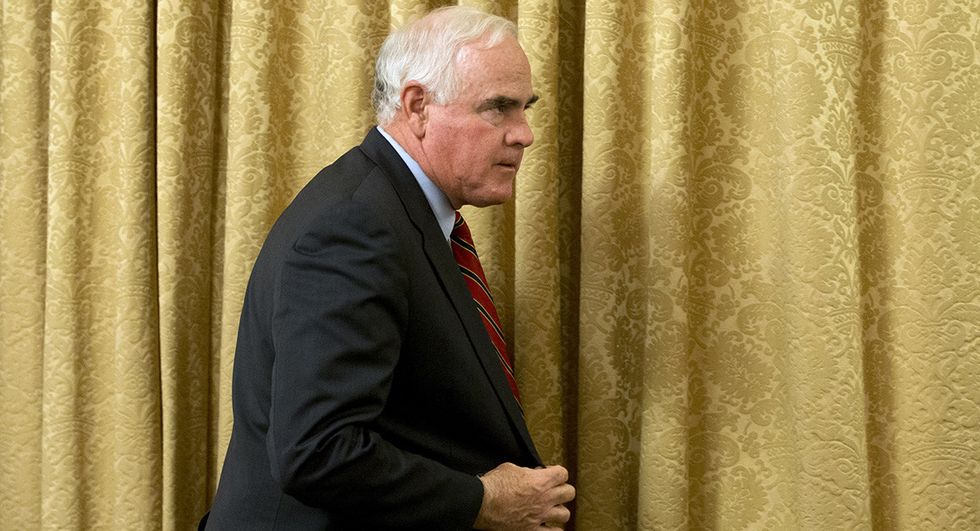 Of all the Republican House incumbents running for re-election — instead of simply retiring in fear of the coming blue wave — it is hard to find one less defensible than Pennsylvania Rep. Pat Meehan.
Last weekend, the Philadelphia Inquirer reported that Meehan settled a sexual harassment case with a congressional staffer for thousands of dollars, on the taxpayer's dime, prompting his immediate removal from the House Ethics Committee.
Meehan, who is married, allegedly 
retaliated against the staffer
 upon finding out she was in a relationship and uninterested in him. He denies the accusations of harassment and retaliation, but bizarrely insists the staffer is his "
soulmate
," and that if he was rude to her, it was only because he was so stressed from 
trying to repeal Obamacare
 last year.
Despite all this, he is stubbornly committed to running for another term, in a congressional district that voted for Hilary Clinton in 2016.
And even more incredibly, the Republican National Committee is still supporting him.
Asked on CNN whether the party would continue to stand behind Meehan and put resources into his race, RNC chairwoman Ronna Romney McDaniel insisted "there's an investigation going on" and said she needed "to see more details."
"I'm going to be out there working to keep majorities in the Senate and the House," she said. "I know the country is better off under President Trump and Republican leadership."
Asked again whether the RNC still stands with Meehan, she said, "Right now, we're going to let the investigations take place, we'll see everything that happened through the ethics investigation, and then we'll let the voters decide. And it's too early to say."