Fox's Shep Smith Slams GOP's Rushed Obamacare Alternative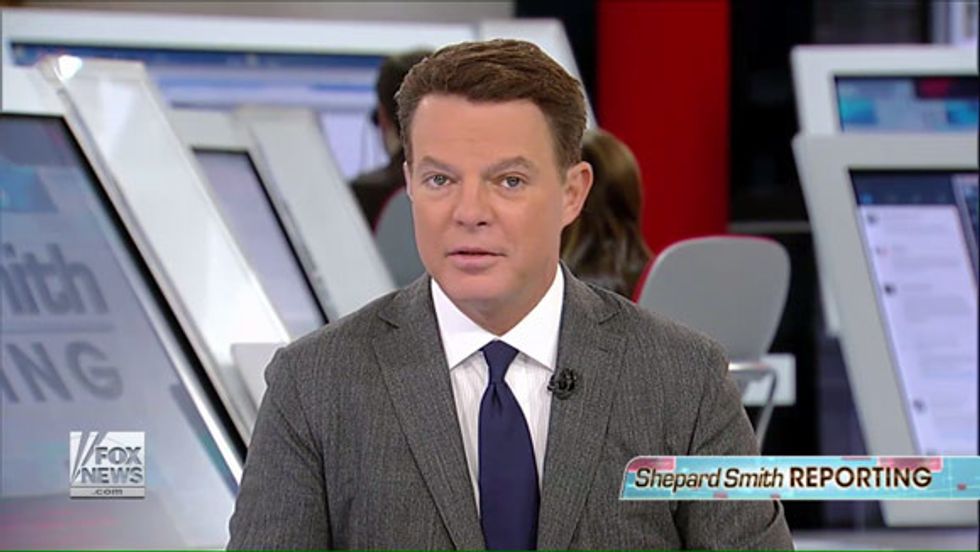 Reprinted with permission form Media Matters for America.
From the March 7 edition of Fox News' Shepard Smith Reporting:
SHEPARD SMITH (HOST): Of course, the only way to know what this is going to cost is a system that we have used in the United States for a long time. There's an office, as you know sir, but for our viewers, called the Congressional Budget Office, CBO. It's the CBO's job, as a nonpartisan group, to look at a bill that congress is trying to pass, work through it, figure out what it's going to cost and report back. You're pushing this through, and will vote on it in the two committees, before the Congressional Budget Office scores it. So right now we don't know what it will cost and we do not know how many people will lose insurance, right?

REP. BUDDY CARTER (R-GA): We do not know what the CBO is going — you're exactly right. We don't know what they're going to say. 

SMITH: Why not wait? 

CARTER: Well because Obamacare is failing. Just this weekend, 16 counties in Tennessee. No insurance provider whatsoever. We cannot stand idly by and just watch the healthcare system in America, the greatest system in the world, totally implode. We've got to step in and do the responsible thing and —

 SMITH: You can't wait one week for the Congressional Budget Office to score this? If not, why not? 

CARTER: Well we can way till the Congressional Budget Office scores it before we vote on it on the floor. And we're going to do that. But we can get it through the committee process because we're confident that this is going to bring about exactly what we told the citizens and promised the citizens, that we would bring them back to a patient-centered healthcare system.