Gov. Rick Scott Vetoes Funds For Wrongful Convictions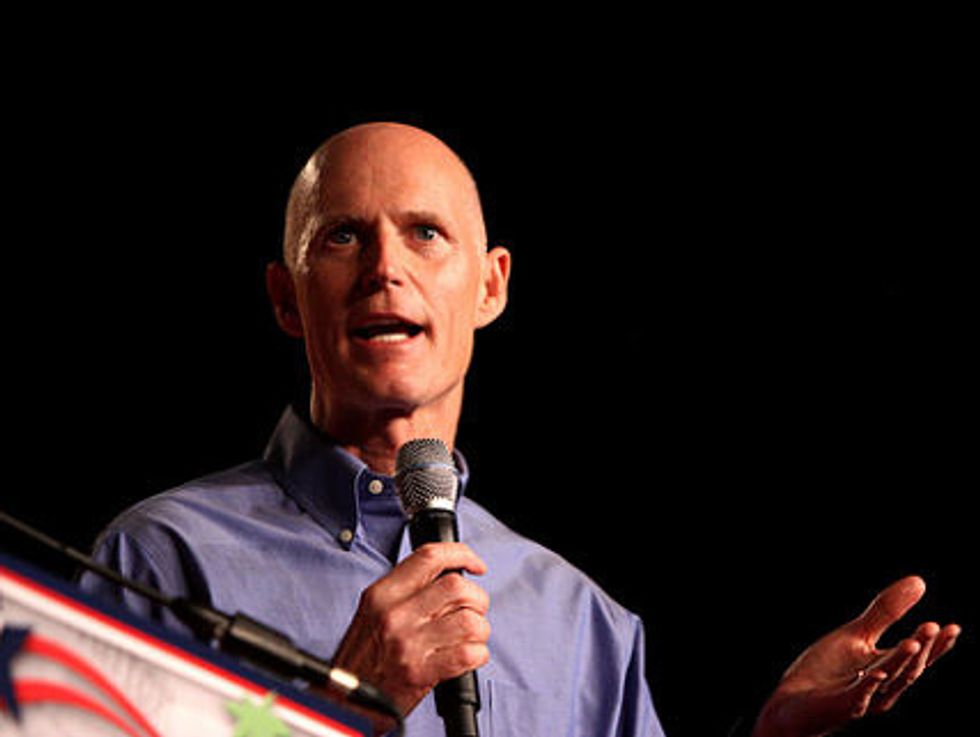 On December 17th, 2009, James Bain was released from prison after spending 35 years locked up for a crime he did not commit. Previously unexamined DNA evidence definitively proved that he had not kidnapped and raped a 9-year-old boy in 1974. Bain is not the first innocent man to be exonerated by DNA testing — in fact, he is the 12th exoneree since 2001, when Florida passed a statute permitting cases to be reopened for DNA testing — but he might be the last.
Florida is the nationwide leader in wrongful convictions, with 23 death row inmates exonerated since 1973. This dubious honor led the Florida Supreme Court to create the Innocence Commission in 2009, which was ordered "to conduct a comprehensive study of the causes of wrongful conviction and of measures to prevent such convictions." Given the poor track record of the state's justice system, it would seem that capital punishment— a contentious moral issue as it is — could benefit from serious reconsideration.
Governor Rick Scott of Florida, however, disagrees. Last month, Scott vetoed the $200,000 earmarked for the commission's budget — mere pocket change compared to Florida's $70 billion overall budget. Considering the extremely high cost of the death penalty on Florida taxpayers — around $50 million, according to a Palm Beach Post study twelve years ago — Scott's decision is obscured by reason or logic. Not to mention the tremendous costs of convicting and imprisoning innocent people, which a study last year in Illinois found to be $214 million for 85 wrongful convictions.
In April of this year, Scott also vetoed a bill intended to help non-violent drug addicts in state prison recover, arguing that "Justice to victims of crime is not served when a criminal is permitted to be released early from a sentence imposed by the courts." The "victims" Scott refers to are more likely Joe and Jane Taxpayer than actual, physical humans.
Nevertheless, Scott has some powerful statistics to wield. In April, during the whirlwind of Trayvon Martin's death, he announced Florida's crime rates were at a 40-year low–a surprising remark confirmed by Politifact. Given the tough-on-crime persona he's cultivated, Scott seems unlikely to be swayed by such trifles like economics or morality.