Governor Stands Down National Guard In U.S. Riot Town
@AFP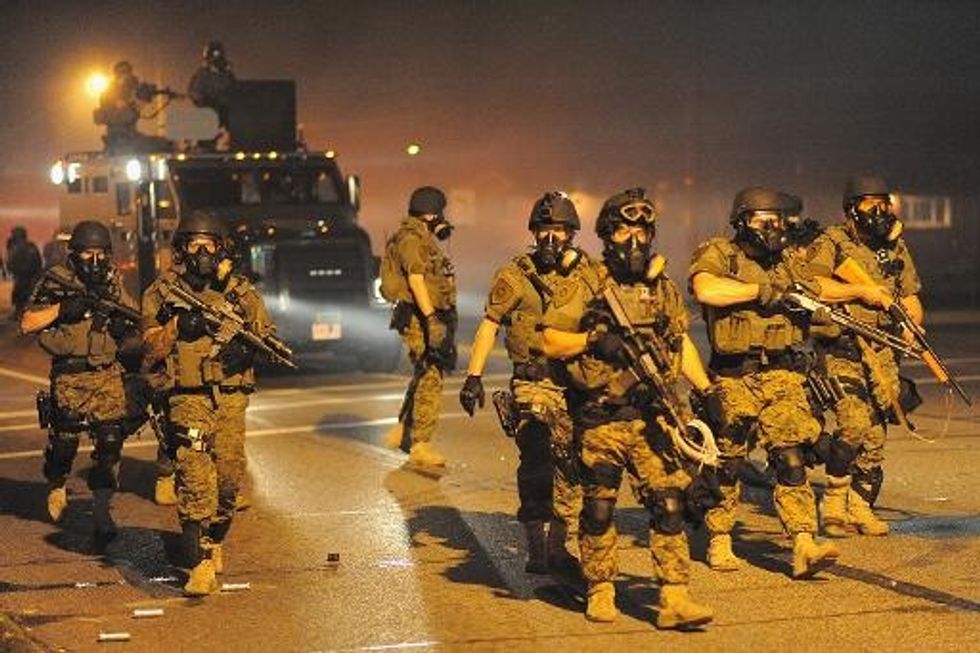 Ferguson (United States) (AFP) — The governor of the U.S. state of Missouri on Thursday ordered National Guard troops to withdraw from a town gripped by nearly two weeks of protests over a police shooting.
Governor Jay Nixon said the soldiers were no longer needed and that state police would handle security in Ferguson, a St Louis suburb where on August 9 a local officer killed an unarmed black teenager.
The deployment of the guards on Monday had been widely seen as a sign that state and local police were struggling to keep a lid on the situation after hundreds took to the streets to protest the shooting.
But Nixon said that they had had the strictly limited role of protecting a police command center, allowing law enforcement personnel to deal directly with protesters and outbreaks of rioting.
"As we continue to see improvement, I have ordered the Missouri National Guard to begin a systematic process of withdrawing from the City of Ferguson," he said.
A funeral for the slain student, 18-year-old Michael Brown, is to be held on Monday, and more protests are expected over the weekend.
Some witnesses have said that the young man was shot while he had his hands up in surrender, while others and police sources allege that he had tussled with the white officer and tried to grab his gun.
AFP Photo/Michael B. Thomas
Interested in national news? Sign up for our daily email newsletter!