Graham: Confederate Flag 'Part Of Who We Are' In South Carolina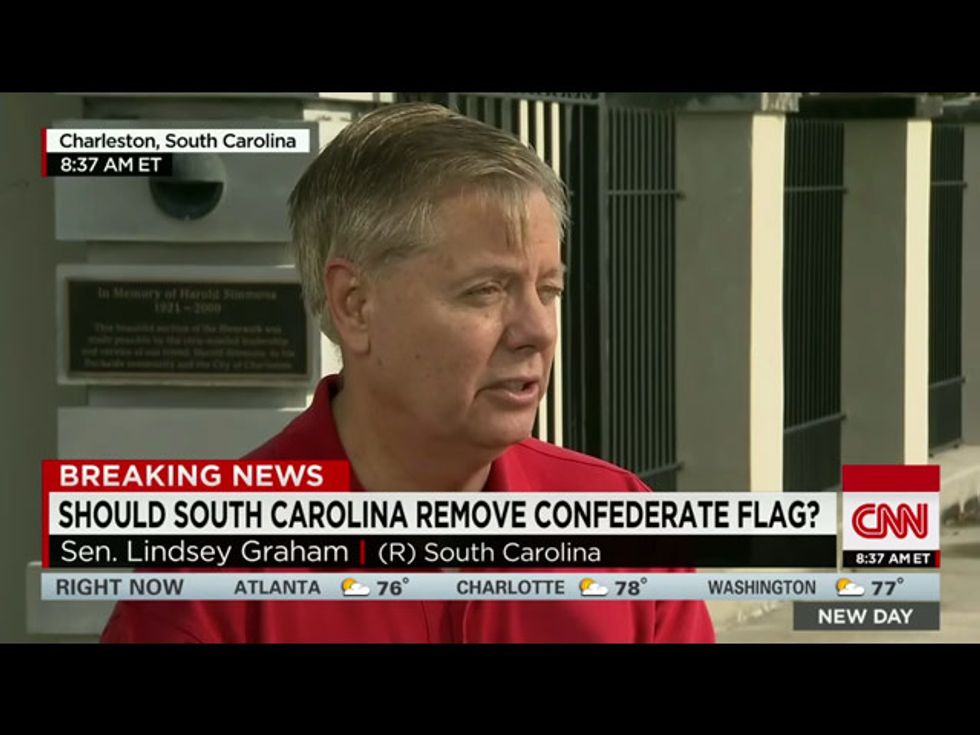 Senator Lindsey Graham (R-SC) is weighing in on the mass murder that took place at the historically black Emanuel AME Church in Charleston, South Carolina — and as a result, the presidential candidate is also having to answer tough questions on his home state's tradition of flying of the Confederate flag.
"Well at the end of the day, it's time for people in South Carolina to revisit that decision, would be fine with me," Graham said — before then embarking upon a defense of the Confederate flag and its supporters.
But this is part of who we are. The flag represents to some people a Civil War, and that was the symbol of one side. To others it's a racist symbol — and it's been used by people, it's been used in a racist way. But the problems we have in South Carolina and throughout the world are not because of a movie or a symbol, it's because of what people, what's in people's hearts. You know, how do you go back and reconstruct America? I mean, what do we do in terms of our history?
Graham also defended the compromise that has been made in South Carolina, in which the state capitol building grounds have both a Confederate war memorial, which contains the flag at issue, and also an African-American memorial.
"It works here — that's what the statehouse agreed to do. But you could probably visit other places in the country, and there's some symbol that doesn't strike you as quite right."