Graham's Attempt To Toss Georgia Votes 'Threatens Foundation Of Our Republic'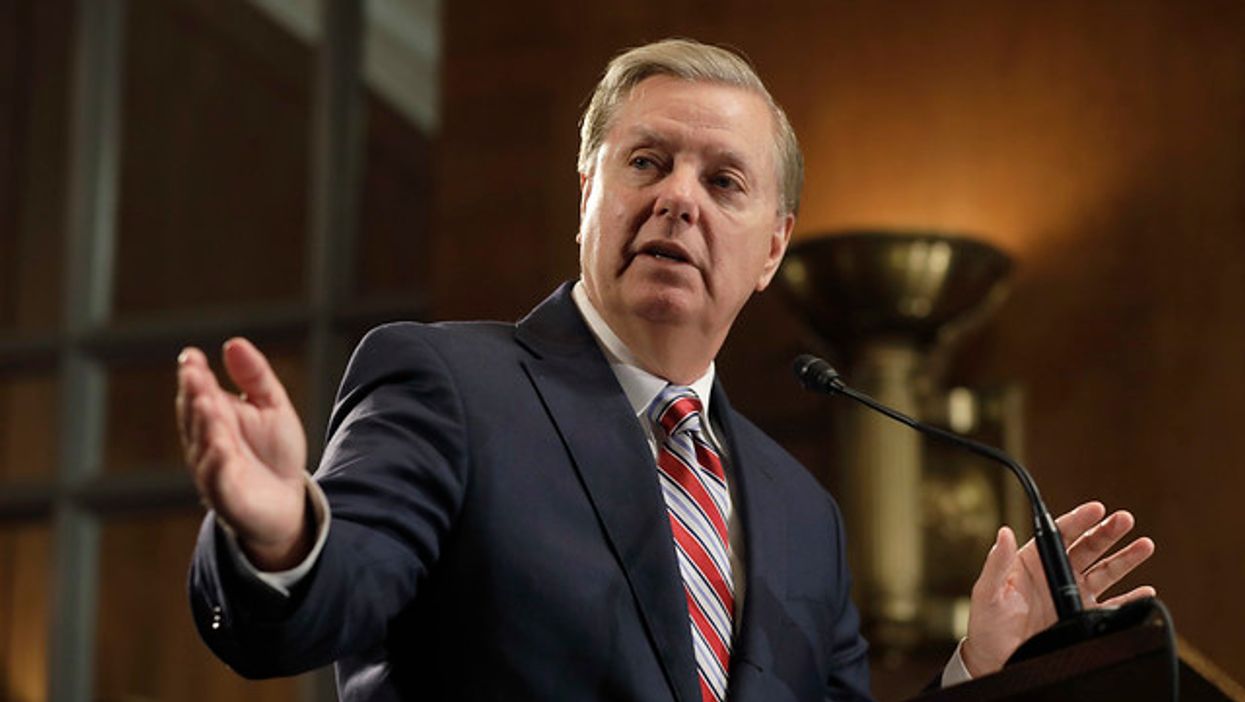 Reprinted with permission from Alternet
Sen. Lindsey Graham (R-SC) just faced his greatest fight for re-election againt a top Democratic challenger. He won that battle and kept his seat on Election Day, but the chairman of the powerful Senate Judiciary Committee is now facing a controversy so dangerous he could lose it.
"The allegation that the Chairman of the Senate Judiciary Committee pressured the Georgia Secretary of State to throw out lawfully cast votes describes conduct that threatens the foundation of our republic by one of the government's most senior officials," says Walter Shaub, the former director of the United States Office of Government Ethics. "It must be investigated."
On Monday Georgia's Secretary of State accused Chairman Graham of pressuring him to throw out all ballots from certain counties. Graham denies he pressured Secretary of State Brad Raffensperger but the Republican elections official told The Washington Post he was "stunned" when it happened.
Shaub adds that Graham's actions were "inherently coercive."
Raffensperger says the message of Lindsey Graham's call was clear: "It was just an implication of, 'Look hard and s… https://t.co/qxFB0h6ckF

— Walter Shaub (@Walter Shaub) 1605621222.0
And he calls Graham's response "a damning admission."

Graham's response is a damning admission. The chairman of the Judiciary Committee had no business quietly contactin… https://t.co/Xy1l61PURR

— Walter Shaub (@Walter Shaub) 1605627203.0
And he calls Graham's response a "damning admission."