Grand Jury Indicts Man Accused In Chapel Hill Shooting That Killed 3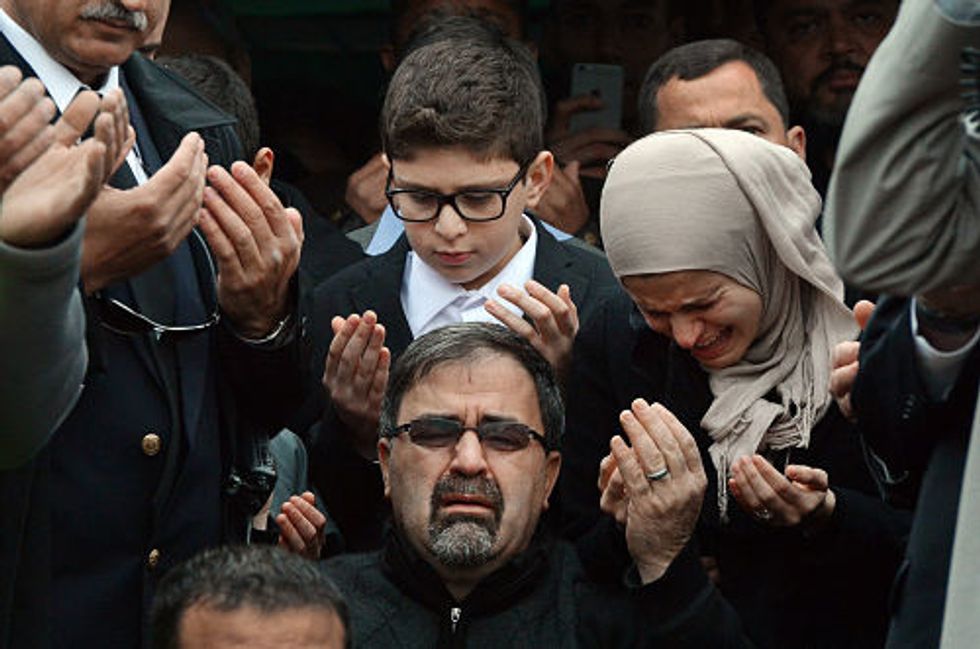 By Anne Blythe, The News & Observer (Raleigh, N.C.) (TNS)
CHAPEL HILL, N.C. — A Durham County grand jury handed up indictments Monday, charging Craig Stephen Hicks with three counts of murder and one count of discharging a firearm into an occupied dwelling in the fatal shooting last week that left two families and two university communities struggling for answers.
The charges come six days after fatal shootings in the Finley Forest condominium complex.
Hicks, 46, turned himself in to two deputies outside the Chatham County sheriff's office after the violence that police contend is rooted in a long-running parking dispute.
Deah Shaddy Barakat, a 23-year-old University of North Carolina, Chapel Hill, dental student, was found dead at the threshold of the condominium front door with blood around his head, according to search warrant documents released last week.
Barakat's 21-year-old wife, Yusor Mohammad Abu-Salha, a recent North Carolina State University graduate, and her sister, Razan Mohammad Abu-Salha, a 19-year-old NCSU design student, were found inside the condo with fatal gunshot wounds to the head, according to warrants and family members. One sister was in the kitchen doorway. The other was in the kitchen.
Within hours of the shooting, police had Hicks under arrest and conducted a search of his home that turned up at least a dozen shotguns, handguns and rifles.
A search of his vehicle outisde the Chatham County sheriff's office turned up the weapon that police say was used in the killings.
Neighbors, a tow truck driver and others have said Hicks often complained about residents and visitors at Finley Forest parking in his reserved space. He called one tow truck company so often they stopped responding to his calls.
Though many have questioned whether the victims were targeted because they were Muslim, no hate-crime charges have been brought against the man accused.
Federal investigators opened an inquiry last week to determine, in part, whether religious bias was a motive. For a federal hate-crime charge to be brought and successfully prosecuted, legal analysts say, religious bias must be the predominant motivating factor, not one of many.
Photo: Namee Barakat (center, bottom) watches as his son Deah Shaddy Barakat is buried Thursday, Feb. 12, 2015 at the Islamic Association of Raleigh's cemetery in Wendell, N.C. Barakat and his wife Yusor Mohammad Abu-Salha and her sister Razan Mohammad Abu-Salha were killed in a shooting Tuesday, Feb. 10, 2015 in Chapel Hill, N.C. Deah Barakat's sister Suzanne is at right. (Chuck Liddy/News & Observer/TNS)