A Growing Divide Over Official-English Laws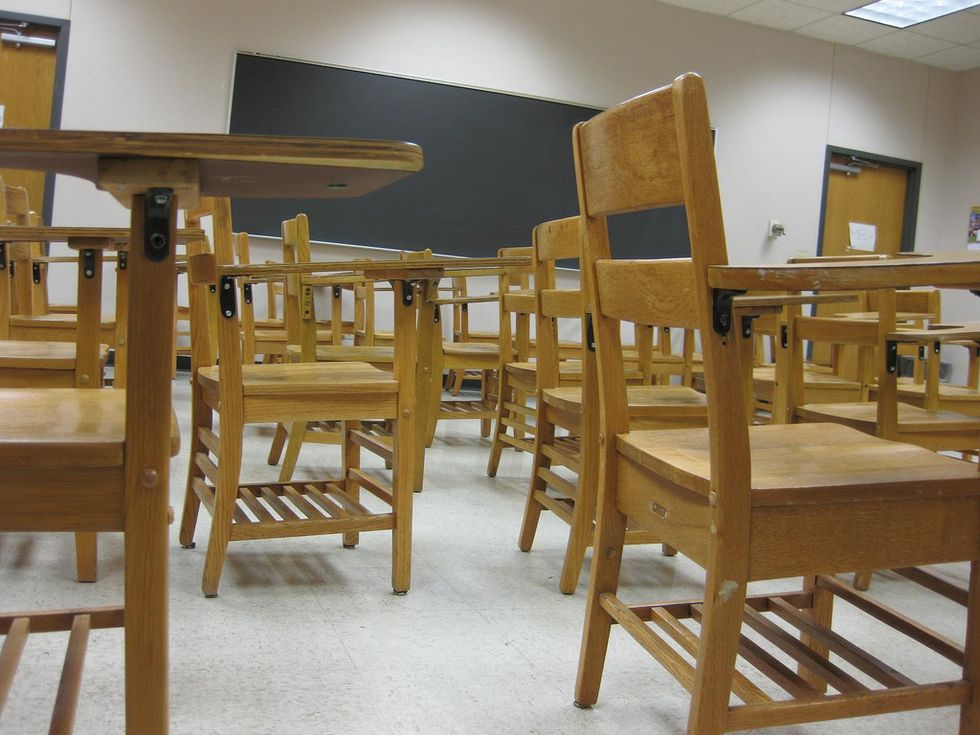 By Jake Grovum, Stateline.org
WASHINGTON — A growing language divide has opened up across the country, as a sharp increase in the number of Americans who speak English as a second language — or don't speak it at all — is driving cities and states to respond, often in radically different ways.
In some places, policymakers are enacting or strengthening English-as-official-language laws, barring the translation of certain government documents into any other language. Other places are becoming de facto multilingual societies, with laws and procedures designed to make government more accessible to immigrants who don't speak English. The result is a patchwork of policies that vary greatly from state to state, or even within states.
To date, 31 states and many counties and localities have adopted English as their official languages. Oklahoma became the most recent state to do so in 2010, and many cities or counties have as well, such as Carroll County, Md., in 2013. Just this year, five states — Michigan, New Jersey, Pennsylvania, West Virginia, and Wisconsin — saw pushes to enact official-English laws, although none passed.
But even where official-English laws are on the books, enforcement varies. In some cases, the measures are being ignored as the population of non-English speakers rises rapidly.
"This growing linguistic diversity, that is just simply a reality," said Patricia Gandara, a professor of education at the University of California, Los Angeles, and the author of a forthcoming book, "The Bilingual Advantage."
"The reality is that things are changing," she added. "And this nation is becoming a very multi-language nation."
The United States is one of the few countries without a national official language, and the debate over official-English laws has been around almost as long as the country itself. The Obama administration opposes making English the country's official language, which has stymied movement at the national level since he took office in 2009.
The lack of a federal policy hasn't stopped cities and states from acting. Some local and state measures have roots going back more than a century, with many tied to previous waves of immigration or historical events. In 1919, for example, Nebraska outlawed the teaching of any modern language other than English to any child who hadn't yet passed the eighth grade. That law, which reflected the anti-German prejudices of the World War I era, was eventually struck down by the U.S. Supreme Court.
Over the years, circumstances have changed, but many of the arguments have not. Those backing the laws say they preserve cultural cohesion and offer immigrants economic mobility, because learning English is the best way for new immigrants to succeed.
"It's not about language restriction," said Karin Davenport of U.S. English, a group that advocates English instruction for immigrants and backs making it the official language. "It's about a general principle that the role of the government is to teach English, not to be perpetual translator."
By not requiring English proficiency, Davenport added, "you're still providing them with that crutch that's allowing them to remain linguistically isolated."
Yet demographics and the changing linguistic makeup of America have challenged such beliefs. Nationwide, 20.8 percent of residents, or nearly 61 million people, speak a language other than English at home, the U.S. Census Bureau reported last year. In 2000, that number was just 17.9 percent.
Despite the country's changing demographics, official-English laws have proven popular and lasting, not just in so-called "red" states, but also in the more liberal "blue" ones. Democratic-dominated Illinois, for example, adopted an official-English law in the 1960s.
Supporters continue to push states and cities to adopt such measures, and to convince those that have such laws but don't enforce them to take them more seriously.
In Arizona, an official-English group, ProEnglish, is supporting a community college student who was suspended when she complained that members of her class were speaking Spanish during group work. The group's executive director, Robert Vandervoort, said the state's English law should have blocked the suspension, and that the case shows why such laws matter.
Pennsylvania is another state that considered the issue this year. Republican state Rep. Daryl Metcalfe sponsored an official-English measure, although similar ones have failed repeatedly in the past. The legislature will reconvene hearings on Metcalfe's proposal this fall.
"We can save tax dollars at the same time as promoting the unifying effect of English as the official language of the state," Metcalfe said. "It gives (immigrants) greater earning power, they assimilate into the culture."
Photo: alamosbasement via Flickr
Interested in U.S. politics? Sign up for our daily email newsletter!