Guantanamo-Bound MRI Machine Redirected To Maryland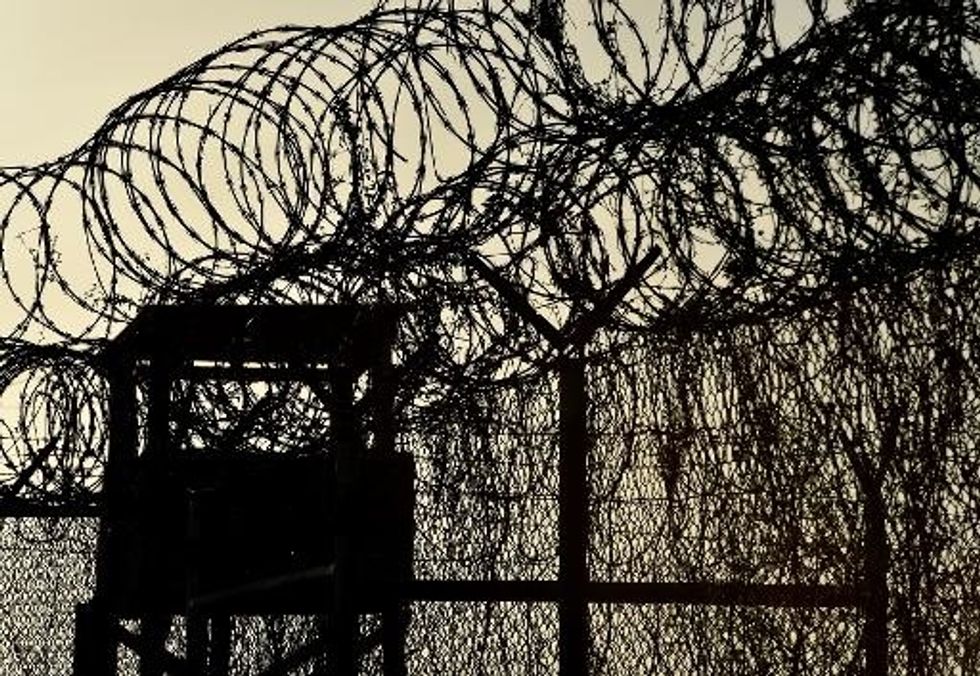 By Carol Rosenberg, The Miami Herald
GUANTANAMO BAY NAVAL BASE, Cuba — The curious tale of the missing prison camp MRI machine is only partially solved.
A detention center spokesman said staff did indeed purchase a $1.65 million mobile MRI, short for magnetic resonance imaging machine, some time ago. But someone decided not to have it shipped to this remote U.S. Navy base in southeast Cuba currently holding 149 captives managed by about 2,200 Pentagon staff, mostly soldiers.
"After further analysis, it was determined other modalities (at Guantanamo) could be used to assist with diagnosis and treatment of detainees' acute medical conditions to include CT scan and ultrasound," said Navy Capt. Tom Gresback.
On Sept. 28, 2012, Guantanamo's contracting office awarded a Pennsylvania medical supply firm with the job of delivering a mobile MRI within four months to a port in Jacksonville, where a barge brings supplies to Guantanamo. At that time, a prison spokesman said the purchase could also be used for the outpost's sailors and other nonprisoners, who traditionally need a week or so to go to Jacksonville for medical treatment.
But what became of the scanner after that is still a bit of a mystery — if it ever got to Florida, when, and where it went from there. Gresback said Thursday morning that U.S. Army Medical Materiel Agency, based in Fort Detrick, Md., "took over as custodian of the Mobile MRI system" — with an intended delivery date of June 30 of this year.
That was 26 days after attorneys for the accused USS Cole bomber, Abd al-Rahim al-Nashiri, filed a legal motion asking a Guantanamo war court judge to order the military to take an MRI of his brain to scan for damage.
The machine's whereabouts are unconfirmed. A Fort Detrick public affairs official with the Army agency granted custody of it did not return calls Thursday morning from a Miami Herald reporter seeking to determine when the agency was told it was theirs, and where it would go next.
In court Wednesday, a federal prosecutor said military medical staff at Guantanamo disagreed with a civilian doctor who examined al-Nashiri and recommended that an MRI would help assist in planning treatment for his post-traumatic stress disorder.
Army Col. Robert Moscati, a federal prosecutor in civilian life, also told the judge that a senior Pentagon official responsible for the war court should first decide whether to devote resources to getting al-Nashiri an MRI.
"There is not an MRI machine here and available at Naval Station Guantanamo Bay; therefore, there should be a request" to the Pentagon official first, Moscati said.
Al-Nashiri, 49, is accused of orchestrating al-Qaida's Oct. 12, 2000, suicide attack on the USS Cole warship off Yemen that killed 17 American sailors. U.S. agents waterboarded him and interrogated him with threats of a power drill and a handgun, and his lawyers want to know if an MRI will show brain damage.
AFP Photo/Mladen Antonov
Interested in national news? Sign up for our daily email newsletter!