Endorse This! Kimmel Lays Into Drunk Giuliani's Election Night Scheme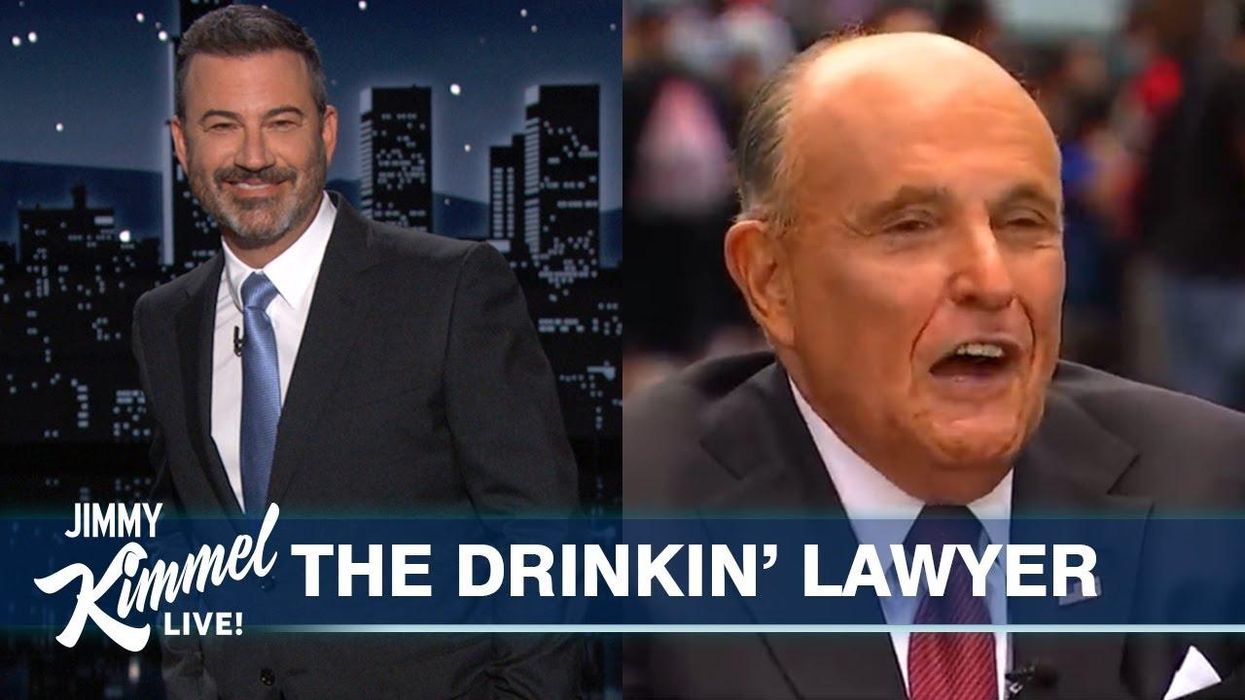 Image via YouTube
Jimmy Kimmel didn't waste any time laying into the latest revelation about lispy, gassy, leaky, and now tipsy Rudy Giuliani and the revelation that he was drunk on election night. Kimmel devoted his entire monologue to "Episode 2 of CSI: I Can't Believe Donald Trump's Not in Jail Yet"—otherwise known as the January 6 congressional hearings.
Trump's absolutely insane and authoritarian decision to "reject the advice" of members of his team and declare victory on Election Night when even Fox News said he'd lost came from "an apparently inebriated" Rudy Giuliani.
"Apparently inebriated—which, by the way, is the title of Rudy Giuliani's biography," joked Kimmel. "Rudy Giuliani told him to go out and say he won. The way that you can tell Rudy is drunk is his breath smells more like booze than cigars and cat turds for a change."

The claim that Rudy was as lit as the Capitol on January 6 was backed up by former Trump aide Jason Miller who, when asked whether there was anyone that night who "in your observation had had too much to drink," replied, "Um… Mayor Giuliani."
As Kimmel said, but then what was Trump's excuse?
Watch the entire segment below: