Gun Advocate Ted Nugent: The Whole Cecil The Lion Story Is A 'Lie'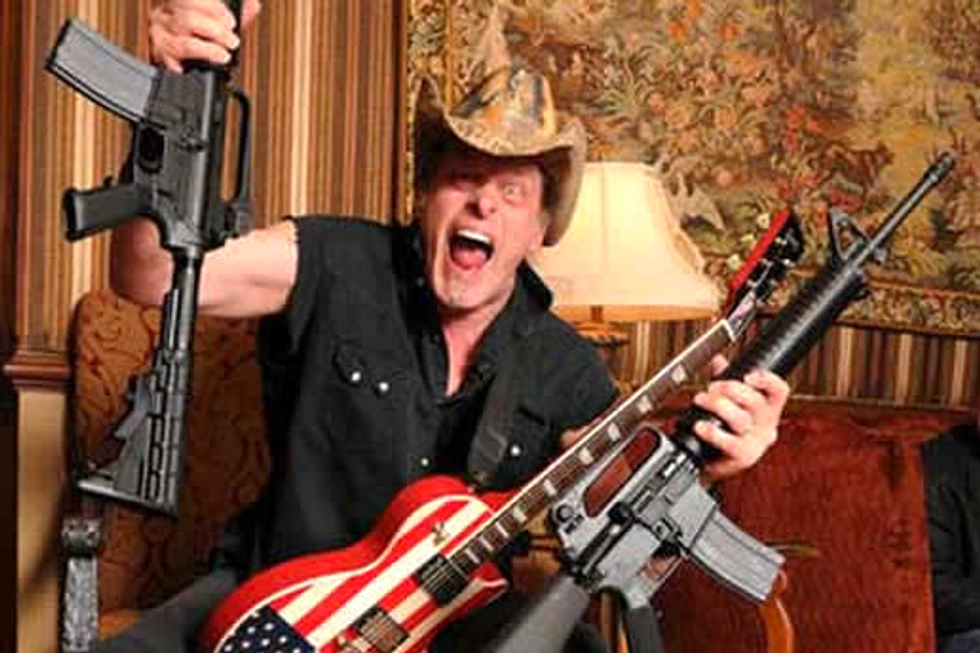 The Internet responded with overwhelming outrage after news broke that a wealthy Minnesota dentist, Walter Palmer, DDS, traveled halfway around the world to kill Cecil, Zimbabwe's famous and beloved lion. But Ted Nugent does not share the Internet's concern, or its capacity to be so easily duped, calling the entire media storm a trumped-up lie.
"[T]he whole story is a lie," Nugent wrote on Facebook. "It was a wild lion from a 'park' where hunting is legal & ESSENTIAL beyond the park borders. [A]ll animals reproduce every year & would run out of room/food to live w/o hunting. I will write a full piece on this joke asap. God are people stupid[.]"
One of his Facebook fans suggested that, while he had "mad respect" for hunters like Nugent, Palmer's "kind of hunting is pure bulls**t. Pure trophy, no sustenance of any kind and no respect for that animal."
Nugent responded that killing lions is the "right thing to do unless of course you are clueless & inexperienced."
The '70s rocker has a habit of departing from reality any time his beloved guns come into the picture in a negative way. He has glibly described any tragedies that arise from guns to be part of the government's "Big Lie" (caps his), part of a duplicitous campaign to regulate and control guns. He once, without a shred of irony, asserted that "Guns don't kill children," and he believes that people should be allowed to carry guns literally everywhere.
As for the legality of Cecil's death, reports indicate that Palmer's actions were highly questionable at best, given that the good doctor paid his guides $50,000 to lure Cecil out of a protected preserve and attempt to remove the GPS collar researchers had fitted him with. Cecil was injured with a crossbow, tracked for 40 hours, and finally shot dead with one of those harmless little toys Nugent's always going on about (i.e. guns).
Via Media Matters
Photo: Mike Licht via Flickr