Gun Sales Surge After Obama's Re-Election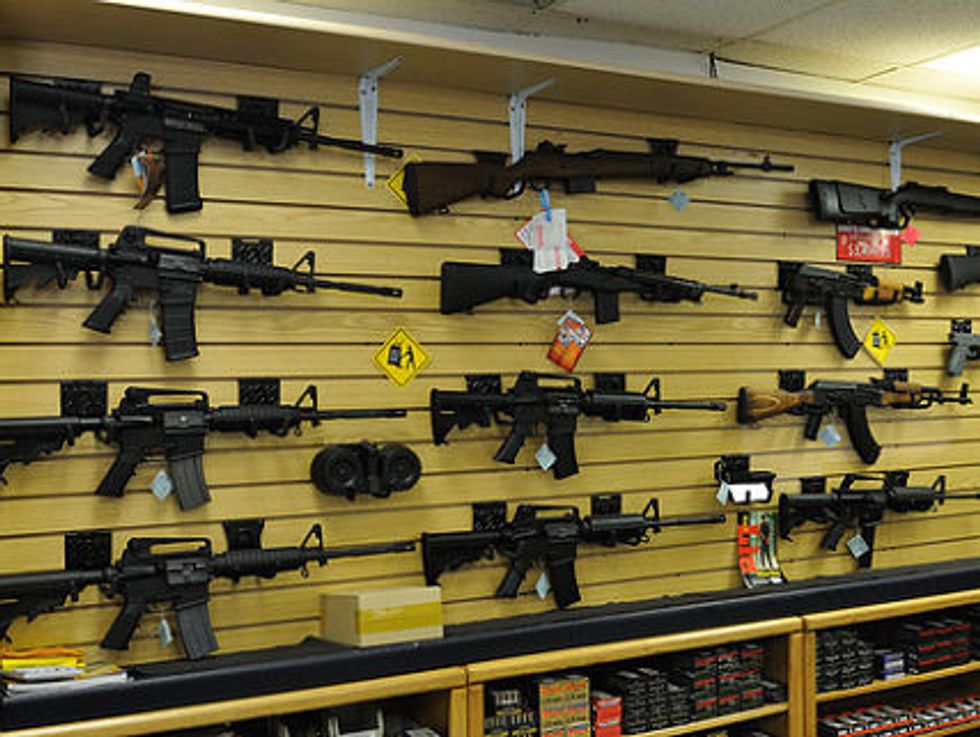 On the day after President Barack Obama's re-election, the stock prices of gun makers Smith & Wesson and Sturm, Ruger rose sharply in anticipation that gun sales would jump after the election. The theory was that the more paranoid Second Amendment enthusiasts would buy guns out of fear that Obama would reinstate the assault weapons ban, or even sign on to a United Nations treaty banning gun ownership in the United States.
A few weeks later, Obama has still not acted in favor of gun control — but sales have certainly surged.
In Texas, gun and ammo sales are about twice as high as they were at this time last year according to Anna Tinsley of the Star-Telegram. Fort Worth gun store owner DeWayne Irwin told Tinsley that his sales were rising in response to fears of the U.N. treaty.
The Telegraph's Nick Allen reported five days after the election that gun sales were also surging in Colorado. "We're going from normally six to eight guns a day, to 25. I stocked up, I got a stockpile of these AK-47s, we're selling these like hot cakes," Colorado Springs gun store owner Mel Bernstein told KOAA-TV, according to Allen. "Luckily I had an idea of what was going on because it happened with Clinton."
Similarly, Hankins, New York gun store owner John Kielbasa told CNN that "Sales are up…I had a guy waiting here first thing in the morning [after the election]. He came in, bought two AK-47s."
"It's going to be good for me for business," Kielbasa added.
While firearm sales have spiked, Obama's re-election is unlikely to result in the same type of run on gun stores that occurred after his election in 2008. On November 28th of that year, the Federal Bureau of Investigations conducted 97,848 background checks, the third highest single day total in history. Overall, firearm sales continued to rise throughout Obama's first term. According to Tinsley, the FBI received more than 14.8 million inquries from people running background checks on gun buyers through October 2012, compared to 16.4 million in 2011, 14.4 million in 2010, 14 milion in 2009, and 12.7 million in 2008.
In other words, it appears that irrational fear of the president helped guns join radical right-wing "patriot" groups among the biggest growth industries in Obama's first term.
The great irony of gun enthusiasts' heightened fears is that President Obama all but ignored gun control throughout his first four years in office. On the contrary, by signing a measure expanding the ability to carry concealed firearms on federal property, Obama actually bolstered gun rights. Yet still, groups such as the NRA spend millions of dollars to ensure that Americans' least threatened Constitutional right remains the most defended. After all, as the numbers above make clear, fear sells.
Photo by Mike Saechang via Flickr.com