Gunman Who Died Attacking FBI To Defend Trump Derided As 'Crisis Actor'
@DavidNeiwert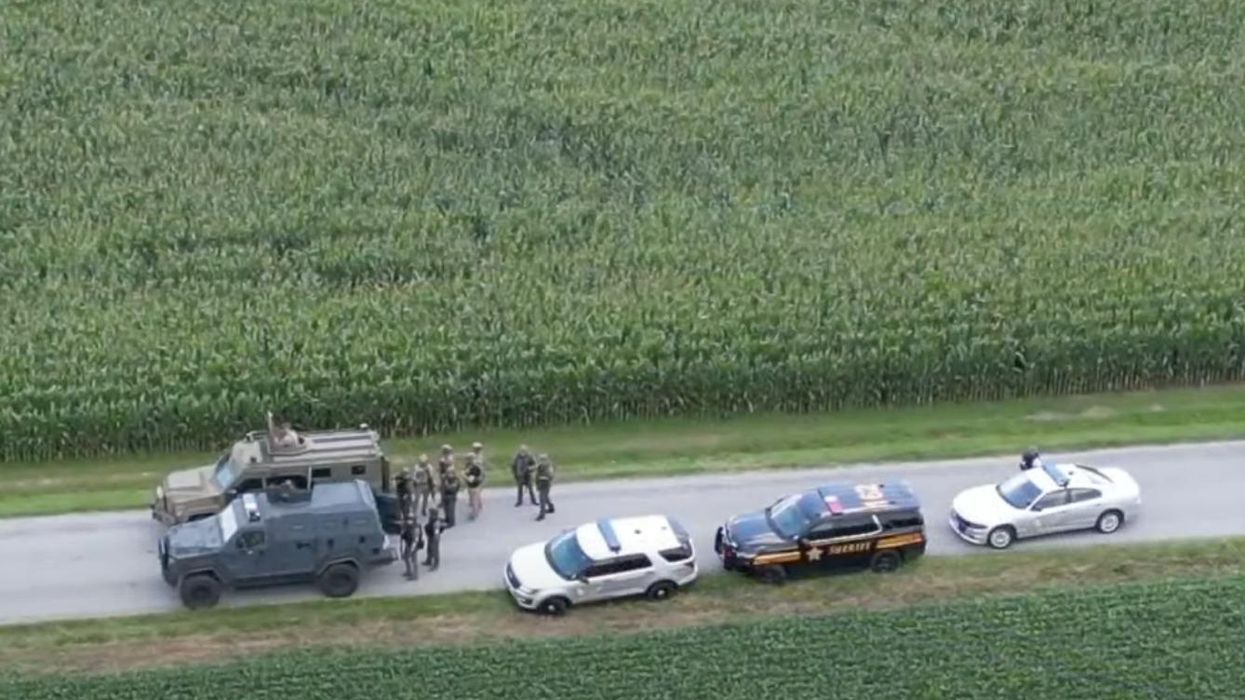 Youtube Screenshot
Ricky Shiffer was like a lot of MAGA "patriots," often proclaiming his willingness to die for Donald Trump. Like seemingly all Trump fans, he was outraged that the FBI served a search warrant on the ex-president's Florida estate, eager to declare "civil war" on "the Deep State." Shiffer was such a True Believer that on Thursday, he tried to attack the FBI office in Cincinnati, Ohio, and ended up dying next to a cornfield a few miles away.
Shiffer believed he was dying a martyr to the cause. But his only reward was for the community of terminally online Trumpists with whom he spent his time to immediately denounce him as a "crisis actor" who had performed a "false flag" operation with the sole purpose of smearing MAGA people by association.
The 42-year-old from Columbus walked into the FBI's security station outside its Cincinnati offices Thursday morning carrying a nail gun and an AR-15, and opened fire on the ballistic glass protecting agents inside with the nail gun, apparently out of the YouTube-fostered belief that such guns are capable of breaking bulletproof glass. After firing at the glass several times to no discernible effect other than setting off alarms that sent agents running in his direction, Shiffer fled the building and drove away in his car.
Shiffer was a prolific user of the Trump-sponsored social-media platform Truth Social. Somehow, in the brief time between when he attacked the FBI and when police caught up with him, he was able to file one last post, though it ended in an incomplete sentence as though he had been interrupted. It read:
Reprinted with permission from Daily Kos.