Guns, Racism, And White Privilege — Clinton Discusses Charleston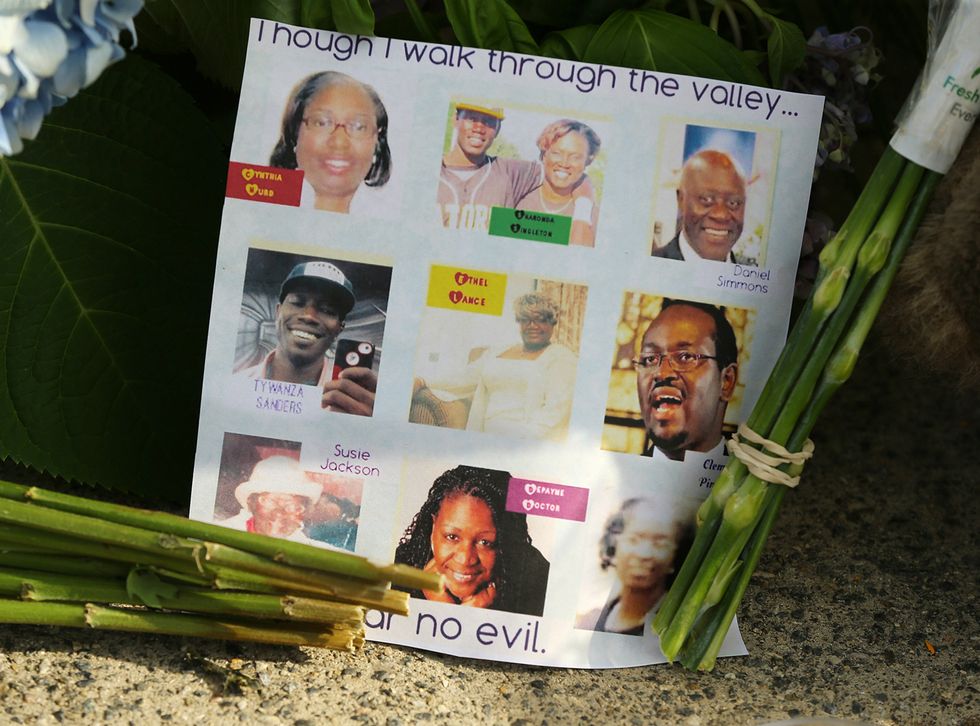 GOP candidates, conservative pundits, and congressional Republicans have blamed the shooting at a historically black church in Charleston, South Carolina last Wednesday on just about everything — including opioid abuse, Caitlyn Jenner, and anti-Christian sentiment — everything, that is, except the proliferation of guns and the persistence of racism in America.
After days of misdirection, euphemism, and evasion, Republicans are slowly coming around to the idea that the massacre was, in fact, a racially motivated act of domestic terrorism.
They're even beginning to tentatively acknowledge, one by one, that the Confederate flag, currently flying on the lawn in front of the state Capitol, is worth reconsidering, as it is a symbol in line with the white supremacist ideologies espoused by the confessed shooter.
Hillary Clinton has had no such problems, speaking forcefully of the roles that racism, unchecked guns, and unacknowledged white privilege play in American culture, and how they contribute to violence and tragedy.
Speaking at an annual conference of mayors in San Francisco Saturday, the Democratic candidate was more upfront, saying that "race remains a deep fault line in America."
"For a lot of well-meaning, open-minded white people," she said, "the sight of a young black man in a hoodie still evokes a twinge of fear." She cautioned that while media coverage of discrimination can "evoke sympathy, even empathy" from white viewers, it will rarely spur them to action, or to admit their own privilege. "We can't hide from any of these hard truths about race and justice in America," Clinton said. "We have to name them, and own them, and then change them."
She also called for "common-sense gun reforms that keep weapons out of the hands of criminals and the violently unstable while respecting responsible gun owners." She expressed her wish that the gun debate would be more "informed by evidence," not "inflamed by ideologies."
Photo: A note on the sidewalk memorial on Friday, June 19, 2015, includes photos of the 9 who were killed at the "Mother" Emanuel A.M.E. Church in Charleston, SC. (Curtis Compton/Atlanta Journal-Constitution/TNS)