Harry Reid: Romney Didn't Pay Any Taxes For Ten Years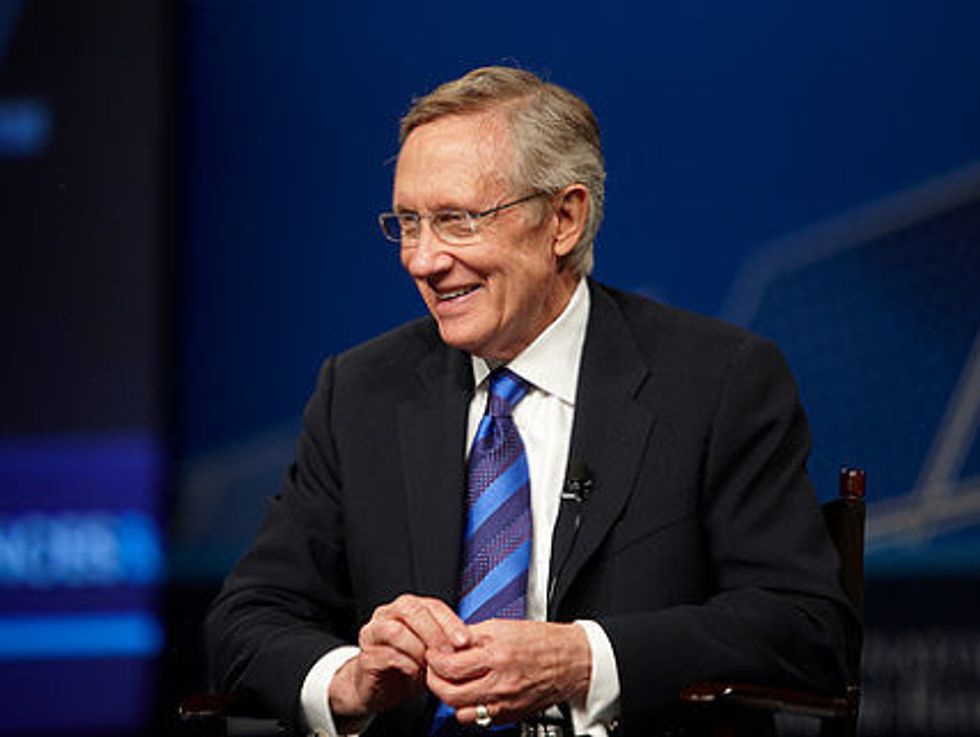 Senate Majority Leader Harry Reid claims that a Bain Capital investor told him the real reason that Mitt Romney doesn't want to release his tax returns: Romney didn't pay any taxes for ten years.
Reid made the explosive charge during an interview with The Huffington Post. Sam Stein and Ryan Grim report:
"His poor father must be so embarrassed about his son," Reid said, in reference to George Romney's standard-setting decision to turn over 12 years of tax returns when he ran for president in the late 1960s.

Saying he had "no problem with somebody being really, really wealthy," Reid sat up in his chair a bit before stirring the pot further. A month or so ago, he said, a person who had invested with Bain Capital called his office.

"Harry, he didn't pay any taxes for 10 years," Reid recounted the person as saying.

"He didn't pay taxes for 10 years! Now, do I know that that's true? Well, I'm not certain," said Reid. "But obviously he can't release those tax returns. How would it look?

"You guys have said his wealth is $250 million," Reid went on. "Not a chance in the world. It's a lot more than that. I mean, you do pretty well if you don't pay taxes for 10 years when you're making millions and millions of dollars."
Reid did not name the Bain investor who supposedly called him up, nor did he elaborate on how this investor would know the details of Romney's secretive finances. That is, of course, Reid's entire point. The only way for Romney to disprove the charges is by releasing his tax returns, which he has steadfastly refused to do. Although it is a rather dirty tactic, Reid's claim has very little political downside.
The Romney campaign responded in a statement from campaign adviser Kevin Madden, who told Politico that Romney had "gone above and beyond the disclosure requirements by releasing two years of personal tax returns in addition to the hundreds of pages of personal financial disclosure documents he has provided to the FEC and made public."
Madden continued that it was "troubling and disappointing that Senator Reid would cite Governor Romney's father, George, as part of a personal attack against the governor. We have many substantive disagreements with the senator and his policies, but using insults about a father-son relationship is a step too far."
Although the campaign did not directly address the claim that Romney did not pay taxes for a decade, in the past spokesman Andrea Saul has said that it's "not true" that the candidate has ever paid zero dollars in taxes.