Hillary Clinton: 'I'm Proud To Stand With Planned Parenthood'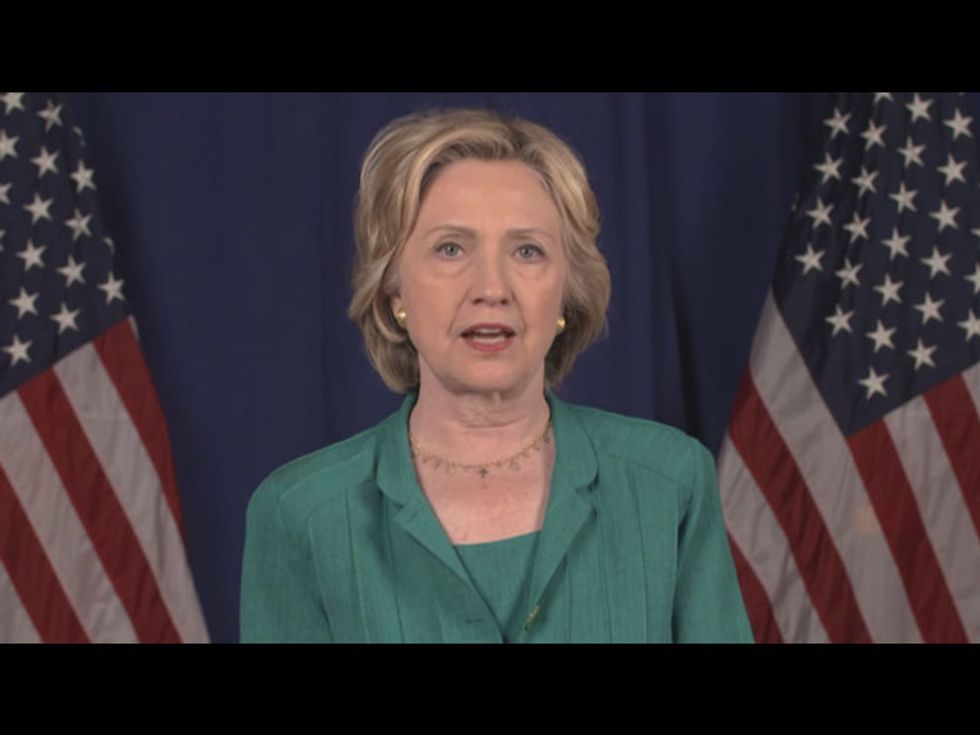 Hillary Clinton is entering the current political fray regarding Planned Parenthood — coming down solidly on the side of the family planning and reproductive rights organization, and against the push by Republican presidential candidates and an anti-abortion group to take it down.
"If this feels like a full-on assault on women's health — that's because it is," Clinton said in a video posted by her campaign Monday. "When politicians talk about 'defunding Planned Parenthood,' they're talking about blocking millions of women, men, and young people from life-saving preventive care: cancer screenings, breast exams, birth control. They're talking about cutting people off from the health care provider they know and trust."
Clinton also directly criticized three Republican presidential candidates by name: Jeb Bush, Rick Perry, and Scott Walker, for seeking to shut down access to legal abortion.
"When they attack women's health, they attack America's health. And it's wrong, and we're not going to let them get away with it. We're not going back — we're going to fight back. I'm proud to stand with Planned Parenthood. I'll never stop fighting to protect the ability and right of every woman in this country to make her own health decisions. I hope you will join me."