Hillary Clinton Opposes New Iran Sanctions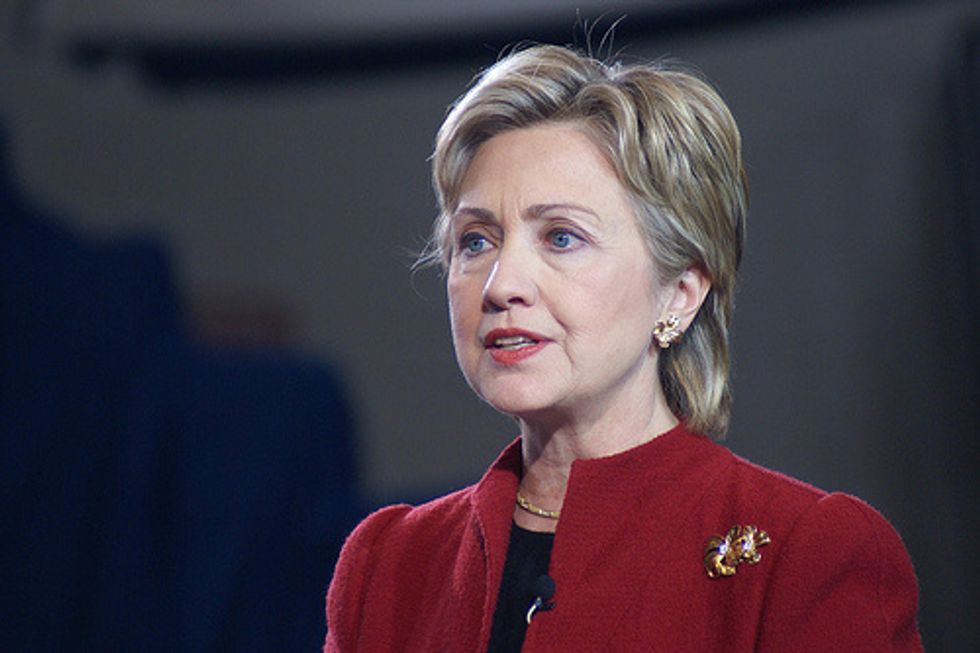 By David Willman, Los Angeles Times
WASHINGTON — Hillary Rodham Clinton is backing President Barack Obama's opposition to new economic sanctions against Iran.
Obama announced in his State of the Union address last week that he would veto any legislation that called for such sanctions, as negotiations to extend an interim nuclear weapons agreement proceed. Some prominent Republicans support new sanctions.
Clinton, the former secretary of State and presumed early front-runner for the 2016 Democratic presidential nomination, detailed her position in a Jan. 26 letter to the chairman of the Senate Armed Services Committee, Democrat Carl Levin of Michigan.
Clinton, who wrote to Levin at his invitation, said the negotiations should be given a chance to succeed.
"Now that serious negotiations are finally underway, we should do everything we can to test whether they can advance a permanent solution," Clinton wrote two days before Obama's speech.
She added that new sanctions "could rob us of the diplomatic high ground we worked so hard to reach, break the united international front we constructed, and in the long run, weaken the pressure on Iran by opening the door for other countries to chart a different course."
Levin released a copy of Clinton's letter Sunday after Politico wrote about it.
The Obama administration's stance toward Iran has become a focal point of congressional debate, with implications for the 2014 midterm elections and, perhaps, presidential politics.
As of early January, 59 U.S. senators had signed on as co-sponsors of legislation that would impose economic sanctions against Iran regardless of what happens in the multi-country negotiations.
More recently, four Democrats who had signed on backed away, saying they do not want to undermine the negotiations.
Photo: Marc Nozell via Flickr