Hillary Clinton's Perfect Retort To FBI Inspector's Report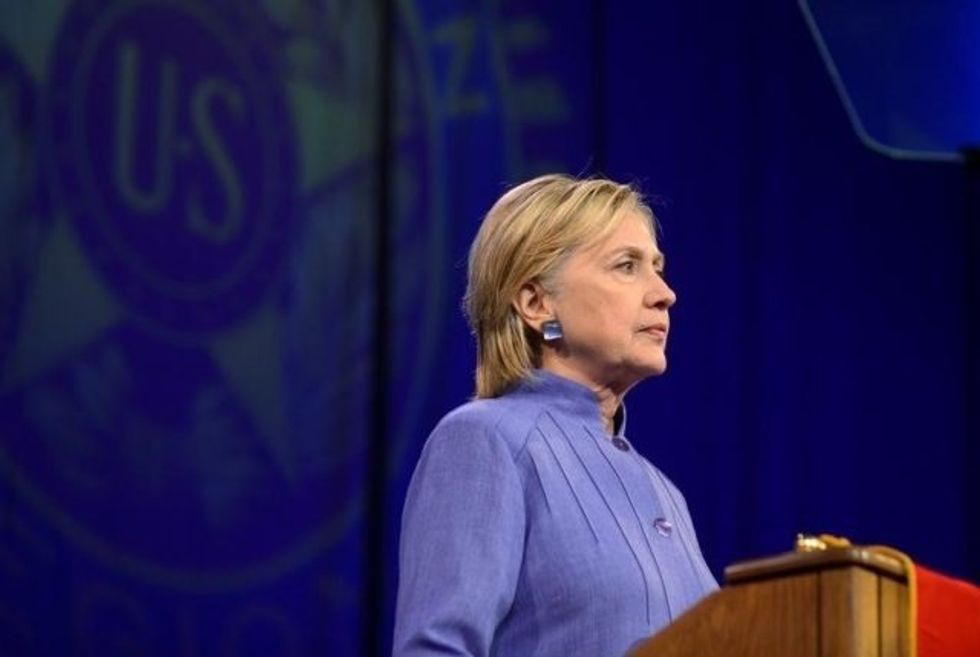 Reprinted with permission from AlterNet.
Hillary Clinton's email scandal dominated the coverage of her 2016 campaign for president, even though no criminal wrongdoing was ever uncovered after a thorough investigation.
On Thursday, after a Department of Justice inspector general's report backed up the conclusion of that investigation, the former secretary of state must have felt some additional relief. But one section of the report elicited a scathing response.
The IG found that despite his running the investigation into her use of private emails for work and his subsequent public criticism of her for this behavior, former FBI Director James Comey himself used private emails to conduct work business. Here's what she had to say about that:
But my emails. https://t.co/G7TIWDEG0p

— Hillary Clinton (@HillaryClinton) June 14, 2018
"But her emails" became a meme after the election, meant to summarize the complete farce that was the media's obsession with Clinton's emails in the fact of wildly more egregious, damning, scandalous, and appalling behavior from then-candidate Donald Trump. That Comey, of all people, engaged in the same actions that consumed her campaign will go down in history as one of the great twisted ironies of our time.
Cody Fenwick is a reporter and editor. Follow him on Twitter @codytfenwick.