Hitler-Worshipping National Guardsman Jailed On Gun, Drug Charges
@AyshaQamar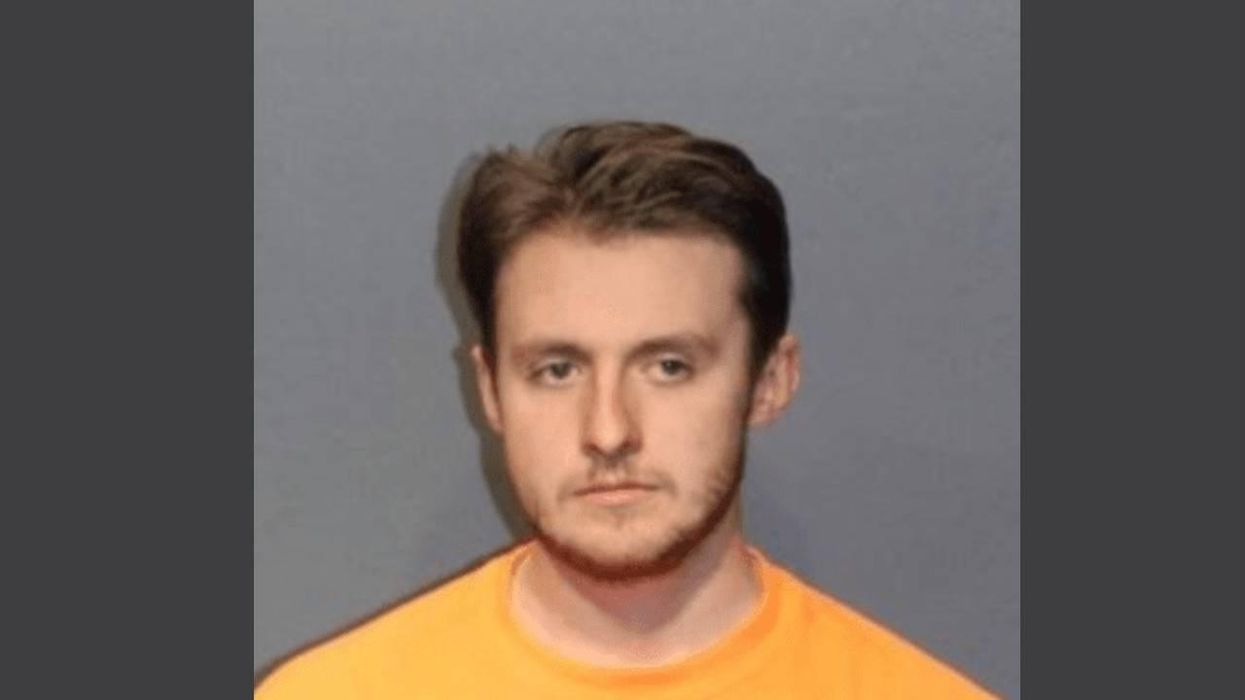 Youtube Screenshot
As the government continues to finally hold those who participated in the January 6 riots accountable, members of the armed forces who participated or acted on their interest in white nationalist propaganda are also facing the consequences. A former member of the National Guard has been sentenced in federal court for unlawfully possessing several firearms while also using illegal controlled substances, the Department of Justice (DOJ) announced in a release Monday.
According to the press release, 22-year-old Norfolk resident Francis Harker was sentenced Monday to 4 years and nine months in connection to the charges dating back to 2020. Court documents note that, in 2020, Harker discussed "interrupting an unjust stop" by trapping law enforcement at a Virginia Beach shopping mall.
Following his discussion with an associate, he was able to get a semi-automatic rifle and falsely stated on the required purchase paperwork that he was not an unlawful user of any controlled substances, when in fact he used illegal drugs, including LSD.
According to investigators, the following year, he again made the same false statement when purchasing a handgun. When FBI officials found the illegal drugs and firearms in his home, they also found approximately 100 blank COVID-19 vaccination cards.
"Harker, who was a member of the National Guard, took the cards from the National Guard and mailed them to associates across the country," the DOJ press release said.
Court documents also indicate that Harker's social media and electronic devices contain information about not only inflicting violence on law enforcement but white supremacists and extremist ideology.
"He engaged in numerous other activities on the Internet involving violent, racially-motivated extremism, particularly focused against law enforcement officers," prosecutors said, referring to Harker in a sentencing memo.
Images he posted included one with the phrase "Rape the Cops," an image of himself doing a Hitler salute, and imagery stating, "there is no god but Hitler."
According to the DOJ press release, Harker also admitted to interacting online with members of a group called "The Base," which he described as a "group interested in terrorism."
Additionally, in November, a magistrate judge found that Harker "traveled to Colorado to meet with the leader of a violent extremist group," but that group is not named in court records, The Washington Post reported.
Local ABC News station 13 noted that the FBI began its investigation after hearing that Harker was sending messages over Instagram to share plans for violence and support racially-motivated violent extremism.
Harker isn't the only individual affiliated with the armed forces who has been sentenced after being connected to white supremacist ideology.
According to The State, prosecutors are seeking 30 days in jail for Elliot Bishai, a member of the federally-supported Civil Air Patrol, the civilian auxiliary of the U.S. Air Force. Bishai not only participated in the Jan. 6 rights but had more than 80 Nazi and white supremacist images on his cellphone, prosecutors said.
In addition to Nazi and white supremacist images, Bishai also had more than 400 videos made by an online personality, known as the "Gypsy Crusader," who is described in court documents as a "far-right ... commentator, streamer, white supremacist and convicted felon" named Paul Nicholas Miller.
Reprinted with permission from Daily Kos.