Honda Recalling 900,000 Odyssey Minivans With Fire Risk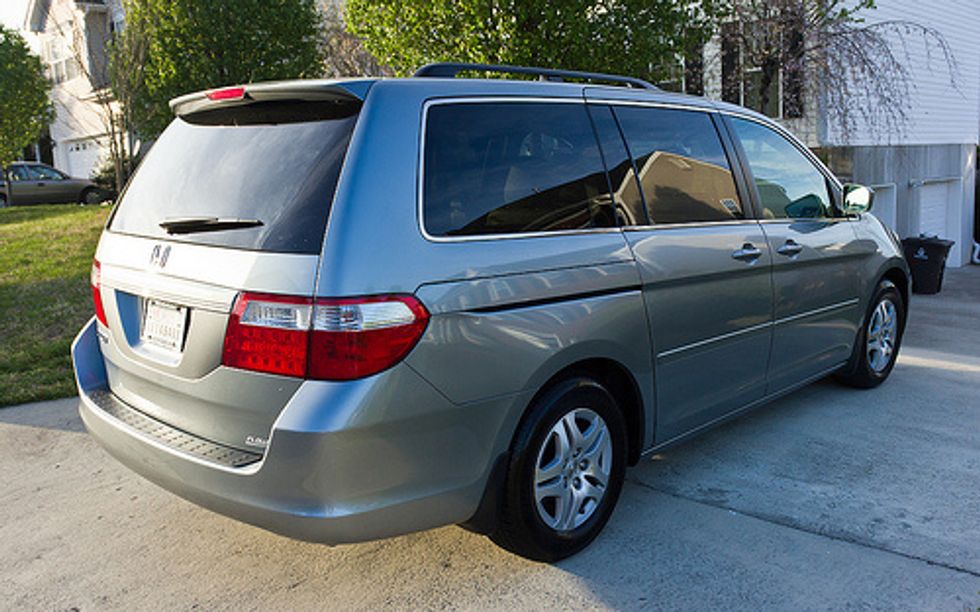 By David Undercoffler, Los Angeles Times
A potential fire risk has led Honda to recall nearly 900,000 of its popular Odyssey minivans, the automaker has announced.
The voluntary recall affects 886,815 minivans from the 2005-2010 model years, Honda said. In these vehicles, the cover of the fuel strainer at the top of the gas tank could crack over time and lead to a fuel leak, increasing the risk of a fire, according to the National Highway Traffic Safety Administration.
"Honda is not aware of any crashes, injuries or fires related to this issue, which was discovered during warranty repairs," the automaker said in a statement.
Repairs to the affected Odyssey vans could take a while, as the replacement parts aren't readily available. Honda will notify owners of affected vehicles twice. The first notice will be sent out in late April or early May, alerting owners that their van is included in the recall.
Honda will send out a second notice in the summer when dealers have the new part and are ready to begin repairs, which will be done free of charge to consumers.
Honda first noticed the problem in October 2012 when a high demand for fuel pump replacement parts caught the automaker's eye. By the middle of 2013, Honda determined that an acid found in chemicals used at car washes may be causing the cracks in the strainer and began investigating.
After several months of testing, Honda concluded this was the source of the cracks, and officially initiated the recall on Friday.
This is the first recall from Honda since the Japanese automaker recalled the same generation of its Odyssey minivan in November. That recall affected only the 2007 and 2008 model years, and was issued to fix a software glitch in the stability control system.
The Odyssey has been a favorite among minivan buyers and ranked among the bestselling in the entire segment in 2013.
Photo: NCBrian via Flickr