House Democrats Examining Alleged Papadopolous Deal With Russians
@FAWFULFAN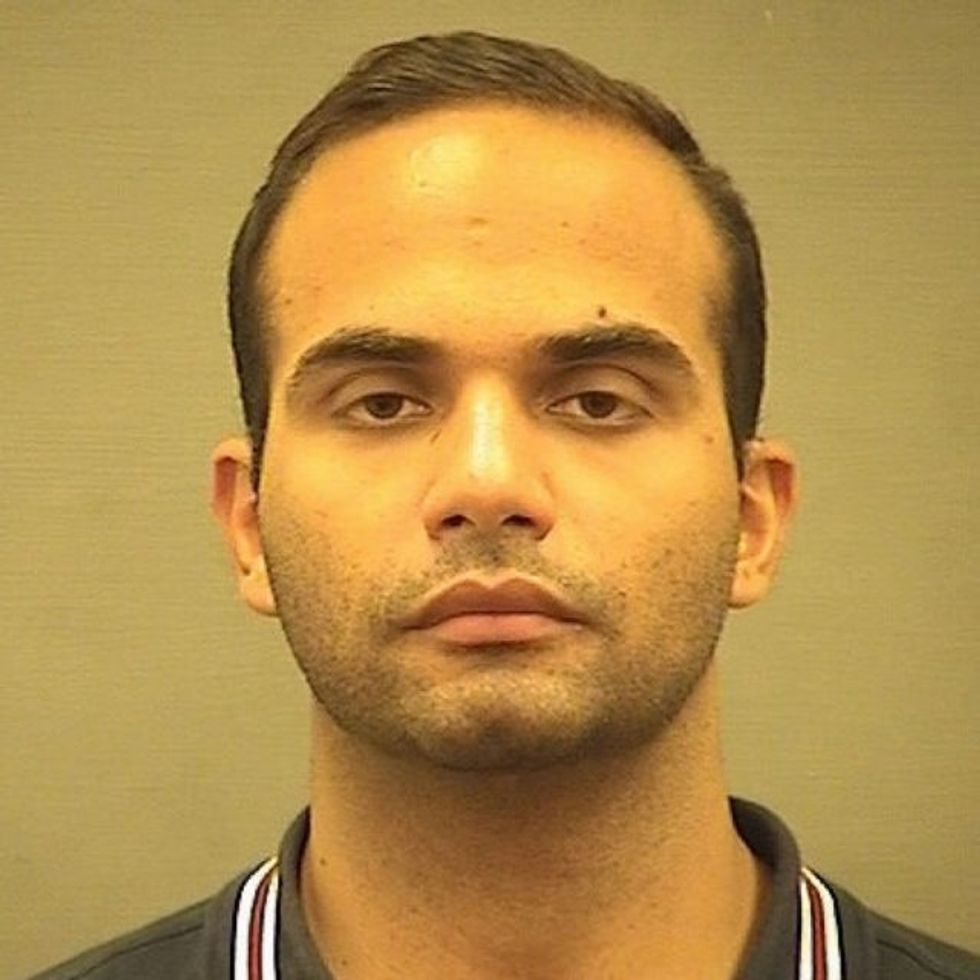 Reprinted with permission from AlterNet.
This week, President Donald Trump's former foreign policy campaign adviser George Papadopoulos reported to federal prison to serve out his two-week plea bargain sentence for lying to investigators in connection with the Russia probe. Papadopoulos, whose remarks to an Australian diplomat about Russian dirt on Hillary Clinton partly triggered the Russia investigation in the first place, had been requesting a delay of his sentence, but was denied by a federal judge.
But even when Papadopoulos gets out of jail in mid-December, his troubles may not be over.
According to a report from The Atlantic, the House Intelligence Committee is now looking into a letter from a source claiming that Papadopoulos sought a business deal with the Russians that would benefit himself and Trump — and that he did so in the weeks immediately after Trump was elected:
The letter, obtained last week by The Atlantic, was sent to Democratic Representative Adam Schiff's office on November 19 by an individual who claims to have been close to Papadopoulos in late 2016 and early 2017. The letter was brought to the attention of Schiff and House Intelligence Committee staff, according to an aide who requested anonymity to discuss an ongoing investigation. The letter was also obtained by federal authorities, who are taking its claims "very seriously," said two U.S. officials who also requested anonymity due to the sensitivities of the probe.

The statement makes a series of explosive but uncorroborated claims about Papadopoulos's alleged coordination with Russians in the weeks following Trump's election in November 2016, including that Papadopoulos said he was "doing a business deal with Russians which would result in large financial gains for himself and Mr. Trump." The confidant said they were willing to take a polygraph test "to prove that I am being truthful" and had come forward now after seeing Papadopoulos "become increasingly hostile towards those who are investigating him and his associates."  A lawyer for Papadopoulos declined to comment.
This information could potentially open up new liability for Papadopoulos. But it also raises questions about whether Trump knew and approved of this supposed business deal, which could suggest another element of collusion.
This news follows a report from Tuesday that Trump's convicted former campaign chairman, Paul Manafort, met in secret with WikiLeaks founder Julian Assange at the Ecuadorian embassy in London, which also suggests a possible way the campaign could have had knowledge and approval of the Russia-backed theft of Clinton campaign chairman John Podesta's emails and dissemination through WikiLeaks.
The connections between the Trump team and nefarious actors in Russia are slowly but surely being exposed — and the president should be worried.
Matthew Chapman is a video game designer, science fiction author, and political reporter from Austin, TX. Follow him on Twitter @fawfulfan.