House Democrats Try To Force A Vote On Immigration Reform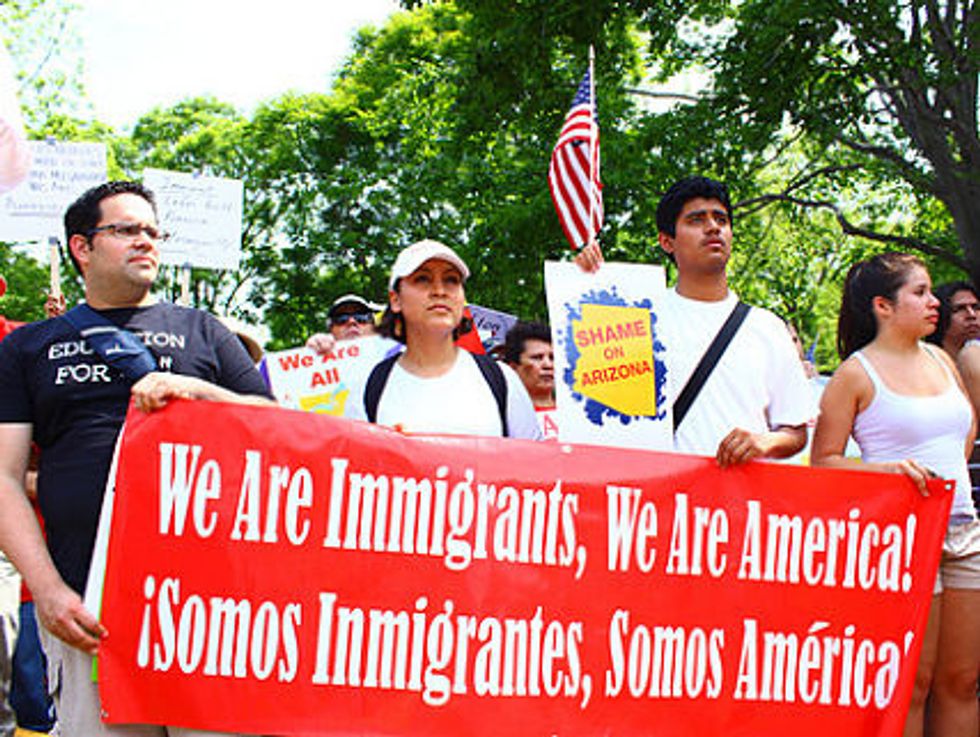 By Lisa Mascaro, Tribune Washington Bureau
WASHINGTON — As the minority party, House Democrats have little power to move legislation over Republican objections, but they launched a long-shot effort Wednesday to push House Speaker John A. Boehner to bring an overhaul of the nation's immigration laws to a vote.
The maneuver began with a news conference on the steps of the Capitol amid morning snow flurries. It continued as Democrats tried to round up 218 lawmakers' signatures on a discharge petition that would force the vote. And it hit a crescendo when Democratic lawmakers one by one stood on the House floor pleading with GOP leadership to give the bill a chance.
"Speaker Boehner, we're here to demand a vote," said Rep. Steven Horsford (D-NV).
Even President Barack Obama weighed in, shifting blame away from his administration's policies. The House bill is similar to a Senate-passed effort, and Obama noted that most Americans support an overhaul.
"The only thing standing in the way is the unwillingness of Republicans in Congress to catch up with the rest of the country," Obama said.
By the end of the day, fewer than 218 lawmakers had signed the Democrats' petition to forcefully discharge the bill from legislative limbo and onto the floor. Even big-name support from actress America Ferrera and leading immigrant advocacy groups could not move the GOP.
Boehner has said immigration reform is something that "ought to be dealt with." But House Republicans have shown little interest in tackling the issue soon, especially before the midterm election.
Photo by J Valas images/Flickr