House Fails To Pass Bill Funding Homeland Security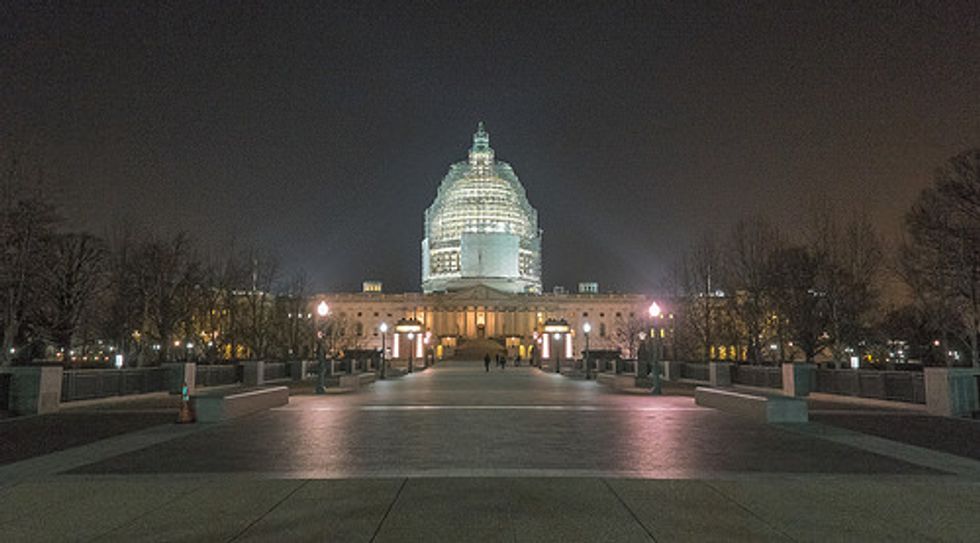 The House of Representatives failed on Friday to pass a bill temporarily funding the Department of Homeland Security, raising the likelihood that DHS will enter a partial shutdown at midnight.
The bill would have funded the department at current levels for three weeks, giving Congress more time to negotiate a long-term solution. But the Democratic minority held firm against the stopgap plan — Democrats say they will only support a clean bill that funds the department through the end of the fiscal year — and Republican leadership was not able to gather enough GOP votes to pass the measure, which fell 203 to 224. Fifty-two House Republicans voted against the bill.
Immediately after the bill failed, House Majority Leader Kevin McCarthy (R-CA) instructed members that further votes may be held before the midnight deadline.
The shutdown crisis arose as a result of Congressional Republicans' attempt to leverage DHS funding against President Obama's executive action protecting some undocumented immigrants from deportation. If no deal is reached, thousands of workers will be furloughed, while essential employees will have to work without pay until Congress reaches a deal.
Photo: ehpien via Flickr