House GOP Leadership Embarrassed By Intelligence Committee Fiasco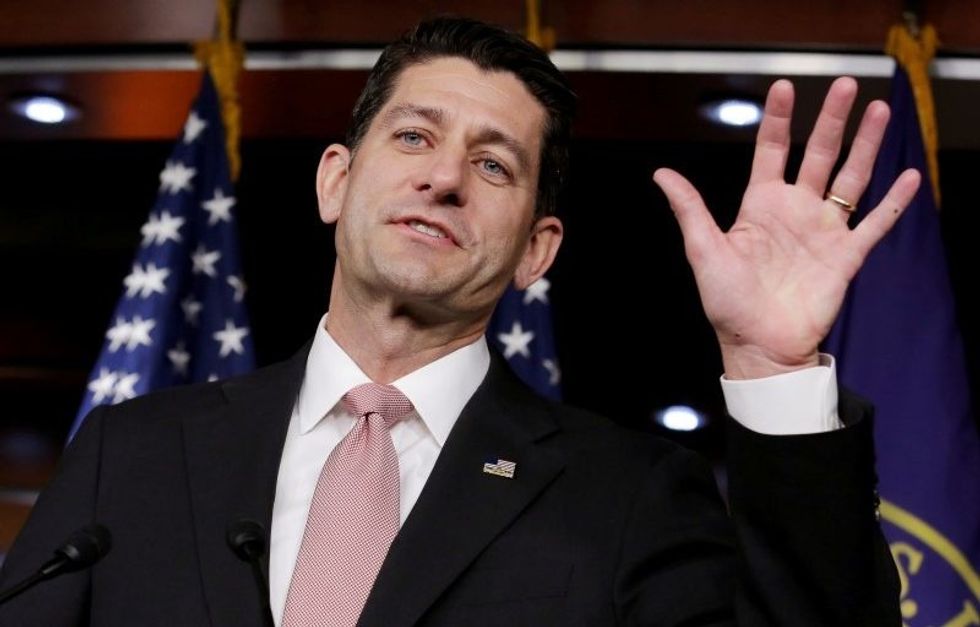 Reprinted with permission from AlterNet.
House Republicans appear to be realizing that they undermined their credibility when they reported their conclusions about the Russia investigation this week.
According to a report from Politico, aides to House Speaker Paul Ryan (R-WI) had to corral the communications staffers of House Republicans after Intelligence Committee members discussed their widely criticized conclusions on the investigation into 2016 election meddling.
Not only did the committee members say they have seen no evidence of collusion between Russia and the Trump campaign—which Democrats on the committee strongly dispute—they also said they don't believe the Kremlin's intention was to help elect President Donald Trump. This conclusion flies in the face of the well-known views of U.S. intelligence agencies and also contradicts the most recent indictment filed by special counsel Robert Mueller.
In the indictment, one of the Russian troll farms working to interfere in the election gave instructions to "use any opportunity to criticize Hillary and the rest (except Sanders and Trump—we support them)."
Ryan was reportedly concerned that the members' focus on these issues distracts from the fundamental issue of securing American elections in the future. He directed the members to stick to the facts about the investigation, rather than get mired in debates about the details.
Nevertheless, many Republican committee members, including Rep. Will Hurd (R-TX), Rep. Chris Stewart (R-UT) and Rep. Peter King (R-NY), have declared that they think the CIA and other intelligence agencies got this one wrong. While they agree that the Russians were trying to hurt Clinton's chances for victory, they don't believe the Kremlin was backing Trump. Other Republicans on the committee agree with the intelligence committee, according to Politico.
The mixed messaging and dubious conclusions are a public embarrassment, and any report the House Intelligence Committee ends up producing will have little credibility. These fractures among House Republicans reveal a party not unified in how far it is prepared to go to back Trump.
Cody Fenwick is a reporter and editor. Follow him on Twitter @codytfenwick.