House GOP Weighs Options In Standoff Over Immigration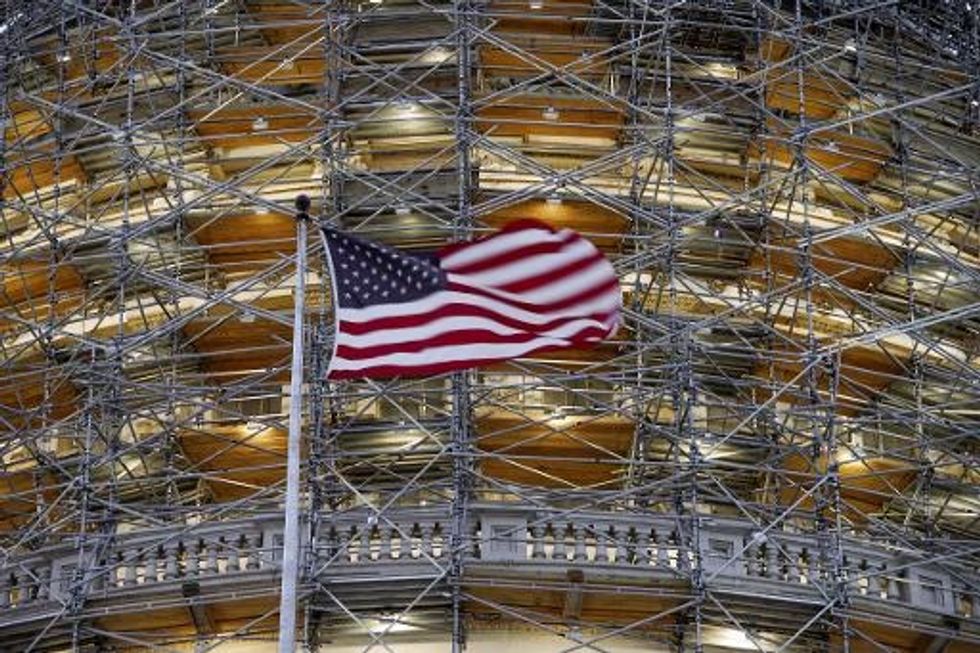 By Tamar Hallerman and Matt Fuller, CQ Roll Call (TNS)
WASHINGTON — House Republicans are casting around for some kind of spending compromise that would avoid a government shutdown, while still addressing the White House's expected executive actions on immigration.
A new option emerged on Tuesday: passing an omnibus in December and later, after President Barack Obama issues his executive action on immigration, rescinding funding for the specific federal programs being used to implement the order.
House Appropriations Chairman Harold Rogers (R-KY) pitched the idea at a closed-door GOP conference meeting Tuesday morning. He argued that such an approach was a prudent way to expediently fund the government, saving the House's work on fiscal 2015 spending bills while also responding to the president's immigration order — even though Congress does not yet know exactly what actions the administration plans to take.
"There's any number of possibilities, including a rescission of spending after the fact," Rogers told reporters Tuesday about options for funding the government. "One of the difficulties we're having is that we really don't know what actions he plans to actually take so that we can try to peremptorily decrease funding from whatever it is."
Speaker John A. Boehner of Ohio said Tuesday that "a lot of options" are being considered for wrap-up government spending.
Boehner was careful to note, members said, that "all options are on the table." Many take that to mean a shutdown is still a possibility, but most see that more as an empty threat than a solemn promise.
Congress will need to pass some sort of spending bill by Dec. 11, when the current continuing resolution (PL 113-164) expires, or it will trigger a shutdown.
Rep. Tom Cole of Oklahoma, a senior GOP appropriator, said under the approach being discussed, Congress would enact a 12-bill omnibus in December and later, in the new Congress when both chambers are controlled by Republicans, pass a separate bill that would rescind funding for certain programs. Neither he nor Rogers specified which agencies would be targeted.
"We don't know what for certain the president is going to do and so fashioning a broad response to what might be a very specific action is very tough," Cole told CQ Roll Call. "We're just saying that just because we've passed an omnibus doesn't mean we've lost the ability to impact the purse. We can change the current spending in a year any time we choose to, and we'll be in an a lot better position with a Republican Senate to do something like that next year."
Rogers said such an approach was used in the mid-1990s under the tenure of then-House Appropriations Chairman Robert L. Livingston.
At least one conservative Republican who has been leading the charge to include language in spending bills blocking Obama's moves on immigration was open to the approach.
"I'd have to learn more about that," Rep. Matt Salmon (R-AZ) said. "I never knew that was even an option."
"I'm open to anything that defunds it," he said.
Salmon said he didn't think the conference was divided at all on its objectives. "I feel everybody is unified on what they want to accomplish." And he reiterated that a government shutdown was simply not in the cards.
"Nobody wants a shutdown," he said.
"I think people feel like there's a way to be able to craft it that doesn't risk shutdown. And so I'm kind of waiting to see what those options are," he said.
House Republicans said Tuesday there was also talk of pursuing some sort of hybrid appropriations measure that includes full, line-by-line spending plans for most federal agencies and a shorter-term continuing resolution for specific, immigration-related agencies at the Department of Homeland Security.
"Everything is on the table. Everything. That's what the speaker said," said Salmon.
GOP appropriators, however, said they are opposed to that approach. After meeting privately on Monday evening on the first floor of the Capitol, they said they are unwilling to yield on the need for a full, 12-bill omnibus in December.
"I want a complete omnibus. We've done good work on our (fiscal 2015 Homeland Security appropriations) bill," said John Carter (R-TX), chairman of the Homeland Security Appropriations subcommittee.
Carter said changes that were made in the bill to respond to the border crisis this summer would not be implemented under a CR. "We've got detention beds now for families that are built into this bill, that's an important part of being able to do what we need to do on the border. If we do a CR we lose that," he said.
Lawmakers leaving the meeting said a slew of other options were being discussed.
"To me, the most viable one is to seek a declaratory judgment action about whether the president is obeying the law, and if not, then to follow up with a writ of mandamus or injunctive relief to compel the president to obey the law as the federal courts determine it to be," said Mo Brooks (R-AL). "If he doesn't, then seek contempt action against the president for failure to obey a court order, whether it be injunctive relief or writ of mandamus relief."
Expanding the House's lawsuit against the president was another option being mulled by GOP leaders, members said.
"I am for all ideas right now. I think we need to get together as a conference, decide what we're going to stand behind and then stand united on whatever that strategy is," said Raul R. Labrador (R-ID). He added, "I don't think anybody's thinking about a government shutdown. The only person who's thinking about a government shutdown is the president."
AFP Photo/Paul J. Richards