House GOPers: Yes, Benghazi Committee Is Political — Or No, It Isn't!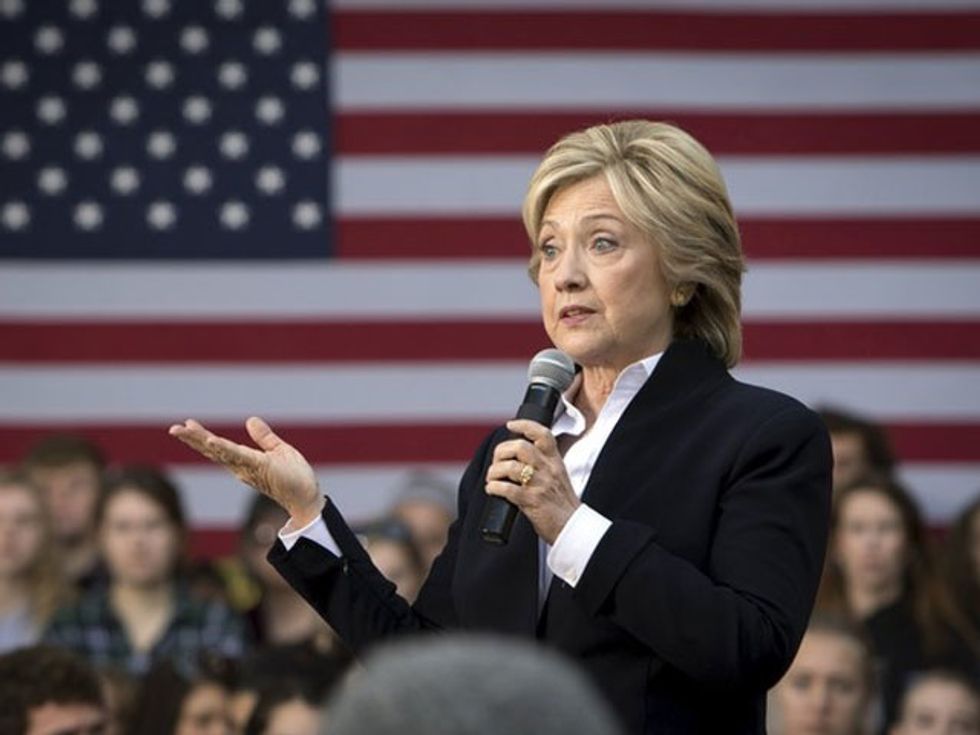 Republicans are still reeling in the wake of House Majority Leader Kevin McCarthy's (R-CA) public boast that the Benghazi select committee was put together in order to bring down Hillary Clinton's poll numbers. The latest person to speak up about the problem is, guess who, a Republican congressman.
In an interview Wednesday morning with local upstate New York radio host Bill Keeler, moderate GOP congressman Richard Hanna made acknowledged the Benghazi mess while discussing the turmoil going on in the House GOP.
"And Kevin McCarthy basically blew himself up with that comment over the Benghazi committee, you know, which — sometimes the biggest sin you can commit in D.C. is to tell the truth," Hanna said. "And I — this may not be politically correct — but I think that there was a big part of this investigation that was designed to go after people — an individual, Hillary Clinton. And you know, I think there's also a lot of it that's important that we needed to get to the bottom of this. But this has been the longest investigation, longer than Watergate."
Hanna noted that he is not on the committee himself, but has watched the hearings and read the transcripts. He also added: "After what Kevin McCarthy said, it's difficult to accept that at least a part of it was not — and I think that's the way Washington works — but you'd like to expect more from a committee that's spent millions of dollars and tons of time."
The key moment comes at about the 9:30 mark in the audio below.
Thursday afternoon one of the Benghazi committee's members had a chance to respond to Hanna, when Congressman Mike Pompeo (R-KS) appeared on MSNBC.
"It's just false. I've been on this investigation with Chairman Gowdy and six other Republicans for 14 months," Pompeo said. "I've watched — I think the American people will see that next Thursday."
Hillary Clinton is set to appear at a public hearing of the committee next Thursday — which will surely be some interesting political theater, in the wake of McCarthy's comment.
"They'll see that we've conducted dozens and dozens of interviews with people no committee had interviewed before," Pompeo continued. "Our investigation isn't complete next Thursday, either. We'll continue — you all may lose interest in it, but we won't. Because we have an important mission to solve the riddle of how this preventable incident led to the deaths of four Americans. And no one, to this date, has been held accountable for that."
Photo: U.S. Democratic presidential candidate Hillary Clinton speaks during a community forum campaign event at Cornell College in Mt Vernon, Iowa, October 7, 2015. REUTERS/Scott Morgan