House Judiciary Panel Will Investigate 'Troubling' Charges Against Justice Alito
@alexvhenderson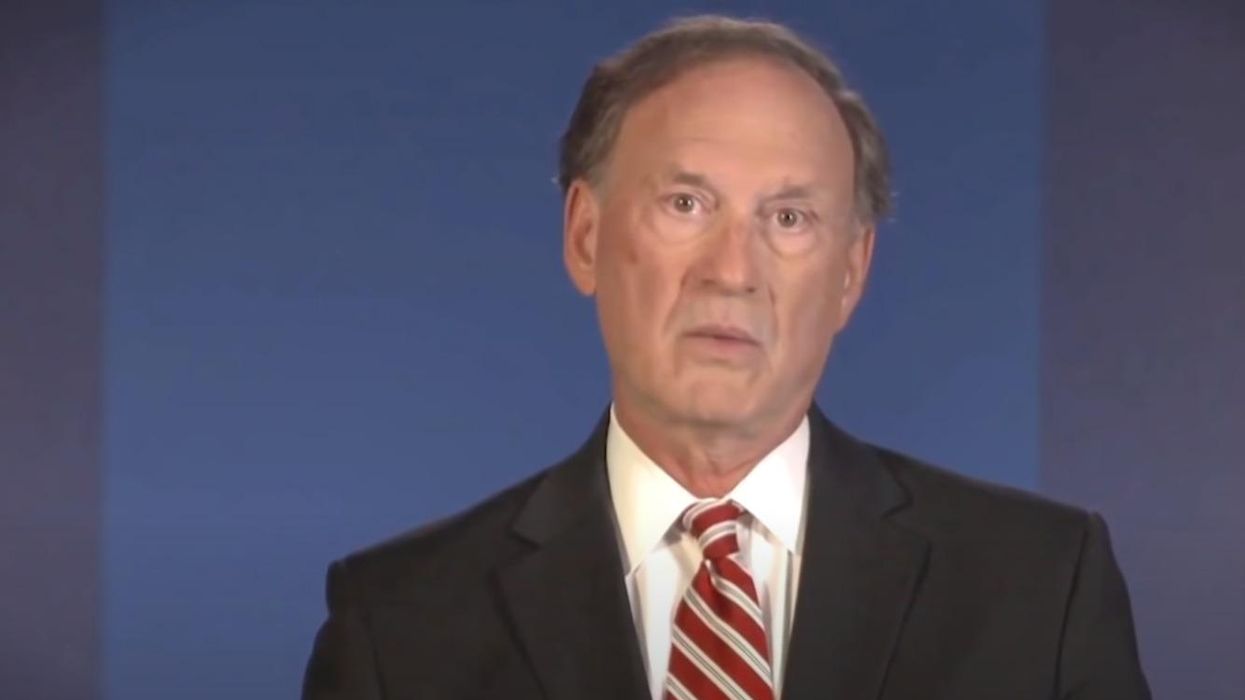 Youtube Screenshot
The Rev. Rob Schenck, an evangelical pastor and former anti-abortion activist, alleges that back in 2014, he learned of the U.S. Supreme Court's decision in Burwell v. Hobby Lobby weeks before the decision was formally announced — and that he heard about it from evangelical donors and lobbyists Donald and Gayle Wright, who allegedly discussed the case with Justice Samuel Alito and his wife.
The bombshell allegation that Alito or his wife leaked the High Court's Burwell v. Hobby Lobby ruling comes at a time when public trust in the Court has reached record lows and the Court is still facing widespread condemnation for its ruling in Dobbs v. Jackson Women's Health Organization, which overturned Roe v. Wade after 49 years. And the House Judiciary Committee, on Thursday, December 1, announced that it plans to hold a December 8 hearing that will probe Alito's alleged leak in the Hobby Lobby case.
Journalist Paul Blumenthal, in HuffPost, reports, "The Committee's announced hearing follows a back-and-forth between the two top committee Democrats overseeing the courts, Sen. Sheldon Whitehouse (D-RI) and Rep. Hank Johnson (D-GA), and the Court over the lobbying campaign and the Court's lack of a binding ethics code. The two lawmakers concluded that the Court refused to answer their questions and threatened to provide the oversight that the Court was not doing for itself."
Alito has flatly denied that either him or his wife discussed the Court's Hobby Lobby decision in advance with Donald and Gayle Wright. And Gayle Wright has also denied Schenk's allegation, saying that it is "patently not true."
Nonetheless, Sheldon and Johnson believe that Schenk's allegation needs to be thoroughly investigated. In a statement, the Democratic lawmakers wrote, "If the Court.... is not willing to undertake fact-finding inquiries into possible ethics violations, that leaves Congress as the only forum."
Blumenthal notes that "a coalition of more than 60 progressive groups, including Demand Justice, Planned Parenthood (and) NARAL Pro-Choice" sent a letter to Whitehouse and Senate Judiciary Committee Chairman Dick Durbin urging them to hold hearings in the Senate and ask Schenck to testify. The reporter quotes Demand Justice President Brian Fallon as saying, "This scandal is just the latest in a long line of ethical failures the Court itself refuses to deal with. House Judiciary is right to move quickly to investigate, and Senate Democrats should plan to take up the mantle in the new year."
If Democratic leaders in Congress hold hearings on Schenck's Hobby Lobby allegations in 2023, it will be in the U.S. Senate rather than the U.S. House of Representatives — as Democrats narrowly lost their House majority in the 2022 midterms but held their majority in the Senate and may even expand that majority if Democratic Sen. Raphael Warnock defeats Republican challenger Herschel Walker in a runoff election in Georgia on Tuesday, December 6. The new GOP-led House will be seated on January 3, 2023; Rep. Hakeem Jeffries of New York has been chosen as House minority leader, and the current House minority leader, Rep. Kevin McCarthy of California, is hoping to become House Speaker.
In a speech on the Senate floor on Wednesday night, November 30, Whitehouse said of the Supreme Court, "We will continue to pursue oversight, including oversight into these latest troubling allegations. The people of the country deserve real answers from justices we trust to wield the power of the highest court in the country. We won't give up until we get those answers. So, across the street over there, they had better get used to it."
Reprinted with permission from Alternet.