House Judiciary Panel Probing Trump's Reported Pardon Offer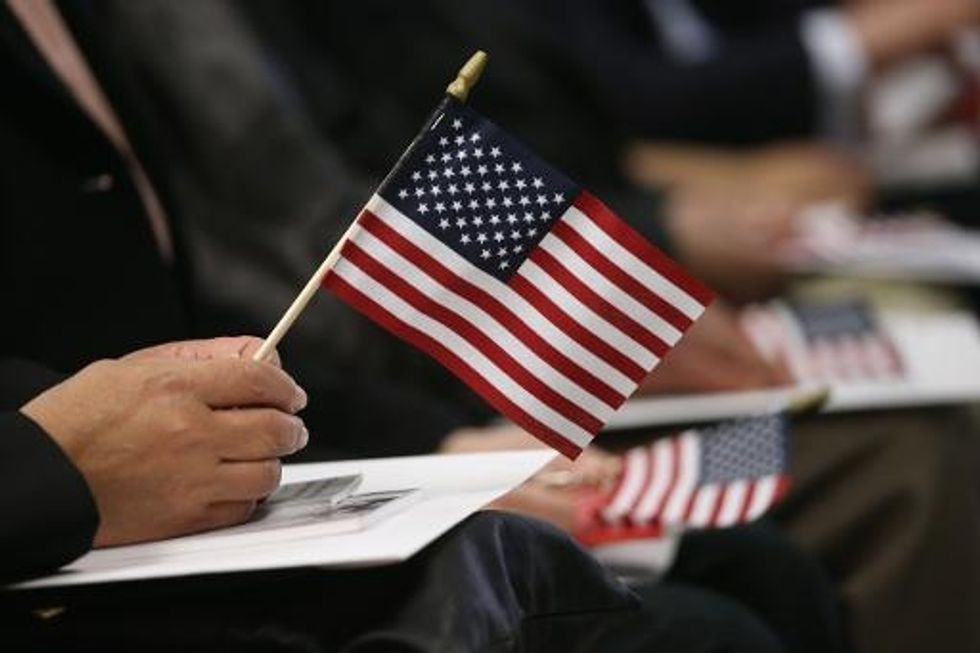 Reprinted with permission from Alternet.
The House Judiciary Committee revealed Tuesday that it is pursuing information about the allegation that President Donald Trump offered Acting Homeland Security Secretary Kevin McAleenan a pardon if he broke, on the president's order, the law and blocked asylum seekers from entering the United States.
The allegation that Trump made the offer broke last week. It was first reported by CNN, and then confirmed by the New York Times; both outlets, however, noted that it was unclear whether Trump was making a joke.
Because of the way Trump speaks, it is often unclear if he is making a joke — and this ambiguity is often intentional at times. But if the report about what he said is accurate, it should be taken seriously on its face. CNN also reported that Trump told a group of border agents to deny entry to asylum seekers, an order the agents took seriously enough that they had to ask their supervisors whether they should follow the order (the supervisors reportedly said no).
And as I argued last week, the offer of a pardon is just a continuation of Trump's authoritarian streak in this area. He has already pardoned Sheriff Joe Arpaio, who was held in contempt of court when he refused to stop racially profiling people he believed were undocumented immigrants. Clearly, Trump was sending the message that this behavior — in defiance of a court's judgment — was completely appropriate. It's not a surprise that Trump would progress to offering such pardons preemptively.
"Given the Committee's continuing concerns relating to the Administration's compliance with the nation's immigration laws, as well as possible misuses of the pardon power that is part of the Committee's ongoing inquiry into whether President Trump may have engaged in obstruction of justice or abuses of power, we request that you promptly provide details concerning this reported directive to close the border and the related offer of a pardon," the committee's letter said.
It continued: "These allegations, if true, would represent a grave breach of the duties of the President. Congress has an independent constitutional duty to provide oversight of the administration of government by the Executive Branch."
Trump has denied the reports about the supposed offer of a pardon. However, the White House had previously denied that the administration was seriously considering sending detained immigrants to sanctuary cities as a form of political retaliation, only for the president to confirm that deliberations over the idea were ongoing. So it's difficult to take any statements from the White House at face value.
IMAGE: Immigrants wait for a naturalization ceremony held at the US Citizenship and Immigration Services (USCIS) office on January 17, 2014 in New York City