House Music Icon DJ Rashad Dead At 34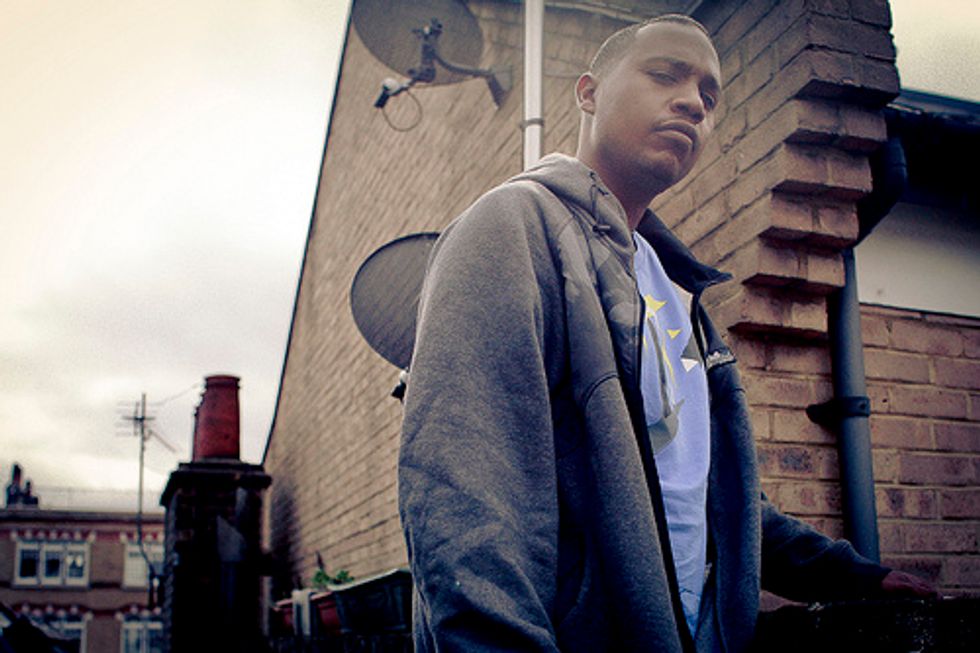 By Greg Kot, Chicago Tribune
CHICAGO — DJ Rashad, aka Rashad Harden, started out as a dancer in Chicago clubs and street corners, and turned into a pioneering producer. He helped usher in the next wave of dance music known as footwork.
Harden, 34, of Calumet City, Illinois, was found dead Saturday afternoon in an apartment on Chicago's West Side and pronounced dead shortly after. Narcotics and drug paraphernalia were found near his body, police said.
The DJ, who was scheduled to perform Saturday in Detroit, toured last year with rising Chicago hip-hop MC Chance the Rapper, who mourned Harden's death on Twitter: "Music lost a legend today. And he was my friend. Love you DJ Rashad. RIP."
Chicago now has lost two pioneering DJs from its hugely influential dance community in the last few weeks. Frankie Knuckles died March 31 after laying the foundation for house music in the late '70s and early '80s at his Warehouse club. Harden was one of the more recent innovators in a city and an African-American community notable for providing a blueprint for how people should move on the dance floor — whether it was Don Cornelius' "Soul Train," the stepping tradition of the '70s or the "jack" movements of early house music and its evolution into the fast-paced juke and footwork styles of more recent vintage.
Harden was born October 9, 1979 in Hammond, Indiana.
House and juke shaped the young Harden's aesthetic, first as a dancer, than as a DJ who began crafting recordings that would inspire dancers to greater feats of daring. The juke and footwork beats were fast — 165 beats per minute, about 40 bpm faster than typical house music — and fired up dancers to battle for money or street fame. Speed and athleticism were at a premium as a dancer would break from the outer circle of onlookers to demonstrate rapid-fire steps such as the dribble, skate and bang. Dancers and DJs described the battles as a competitive sport as much as an art form.
Whereas juke music was dense and verging on frantic, footwork offered a warped, stranger and more spacious soundtrack — an avant-garde offshoot that began to find national attention when MTV aired Dude 'n Nem's 2007 single "Watch my Feet."
It was in this more esoteric realm that Harden excelled as a producer and recording craftsman, helping frame a scene and a sound alongside such artists as DJ Spinn (his frequent collaborator) and RP Boo.
Last year, besides touring with Chance the Rapper and appearing at the Pitchfork Music Festival in Chicago's Union Park, Harden released the acclaimed single "Let it Go." An eerie vocal sample and synthesizer line floated above intersecting beats that sound as if they were fragmenting at the edges. The track oozed a flawed, dirty, fragility. It wasn't just a rhythm bed that provided space for dancers to innovate, but also a world for an individual listener to explore between the headphones.
Last autumn, the DJ released a landmark footwork album, "Double Cup," that chopped up beats into ever more eccentric and haunting combinations. On the track "Let U No," the vocals become part of a hypnotic landscape of rhythm, while a gentle rollercoaster of a synthesizer melody glides above.
The constant touring and the increasing recognition of his artistry put DJ Rashad on the verge of a breakthrough, according to many fans of the scene. A new EP, "We on 1," was due out Monday. Now, it's expected to coincide with a statement from his record company mourning his death.
He is survived by his son, Chad, 9; and his parents, Anthony and Gloria.
Photo: Elevate Festival via Flickr