Select Panel: Evidence 'Directly Contradicts' Denial Of January 5 Capitol Tours
@next2godwin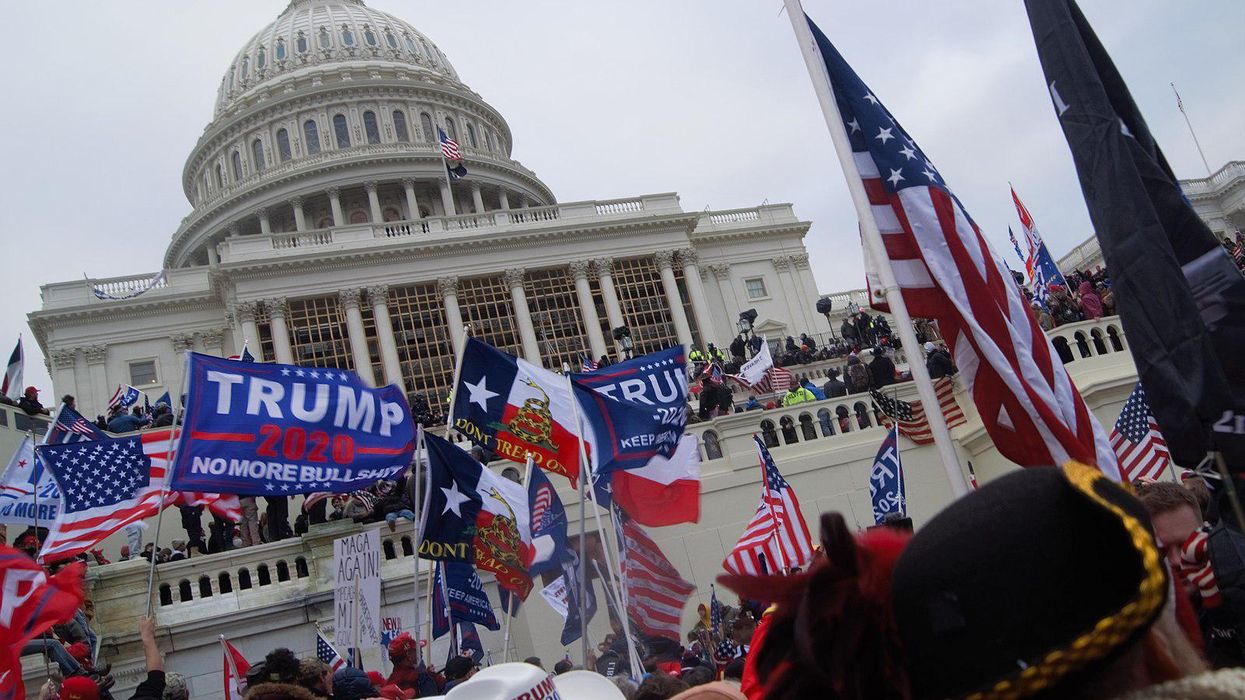 The House Select Committee, a bipartisan congressional panel looking into the Capitol insurrection, sent a letter on Thursday requesting an interview with a House Republican, Rep. Barry Loudermilk (R-GA), who it said led a tour through parts of the Capitol complex on January 5, 2021 — the day before a pro-Trump mob stormed the halls of Congress.
In the letter to Loudermilk, the select committee's chairman and vice-chairwoman, Reps. Bennie Thompson (D-MS) and Liz Cheney (R-WY), said the panel had seen evidence that "directly contradicts" the claim made by Republicans on the Committee on House Administration — "of which you're a member" — that they had reviewed security footage of the days before the Capitol attack and concluded that "[t]here were no tours, no large groups, [and] no one with MAGA hats on."
"However, the Select Committee's review of evidence directly contradicts that denial," they added. "Based on our review of evidence in the Select Committee's possession, we believe you have information regarding a tour you led through parts of the Capitol complex on January 5, 2021."
"We propose meeting with you on the week of May 23, 2022," the letter stated, asking that Loudermilk have a sit-down with the panel sometime next week.
In a joint statement with Rep. Rodney Davis, the top Republican on the Committee on House Administration, Loudermilk, one of 147 Republicans who voted to overturn the 2020 election results, accused the select committee, which he denounced as partisan, of "pushing a verifiably false narrative."
"A constituent family with young children meeting with their Member of Congress in the House Office Buildings is not a suspicious group or 'reconnaissance tour,'" they said. "The family never entered the Capitol building."
"The Select Committee is once again pushing a verifiably false narrative that Republicans conducted 'reconnaissance tours' on January 5th," the statement read. "The facts speak for themselves; no place that the family went on the 5th was breached on the 6th, the family did not enter the Capitol grounds on the 6th, and no one in that family has been investigated or charged in connection to January 6th."
The select committee's invitation comes over a year after several House Democrats, particularly Rep. Mikie Sherrill (D-NJ), accused Republicans of heading tours in the days before January 6.
"[There were] members of Congress who had groups coming through the Capitol that I saw on January 5th for reconnaissance for the next day," Sherrill said in a January 12, 2021, virtual town hall, according to CNN, stirring up a storm in Congress.
"If in fact it is found that members of Congress were accomplices to this insurrection, if they aided and abetted the crime, there may have to be actions taken beyond the Congress in terms of prosecution for that," House Speaker Nancy Pelosi had said, reacting to Sherrill's allegations.
Although Sherrill didn't name any of these congressional representatives, House Republicans took issue with her statement and demanded she provide evidence to back up her claim.
CNN also pointed out that it was Loudermilk who filed an ethics complaint against Sherill and 33 other Democrats for "making allegations about Republican-led reconnaissance tours without any evidence."
"A Member of Congress accusing another Member of committing a crime, without evidence, is morally reprehensible and a stain on this institution," Loudermilk fumed in his ethics complaint. "My Republican colleagues and I will not sit by while Democrats accuse their colleagues of treason for political gain. This type of conduct must not be tolerated."
Loudermilk is one of several Republican members of the House that the select committee is seeking to depose.
The committee has issued subpoenas to four other House Republicans — Reps. Jim Jordan (R-OH), Andy Biggs (R-AZ), Mo Brooks (R-AL), and Scott Perry (R-PA) — neither of whom have confirmed their attendance.