How Did Bill Cosby Escape Judgment For So Long?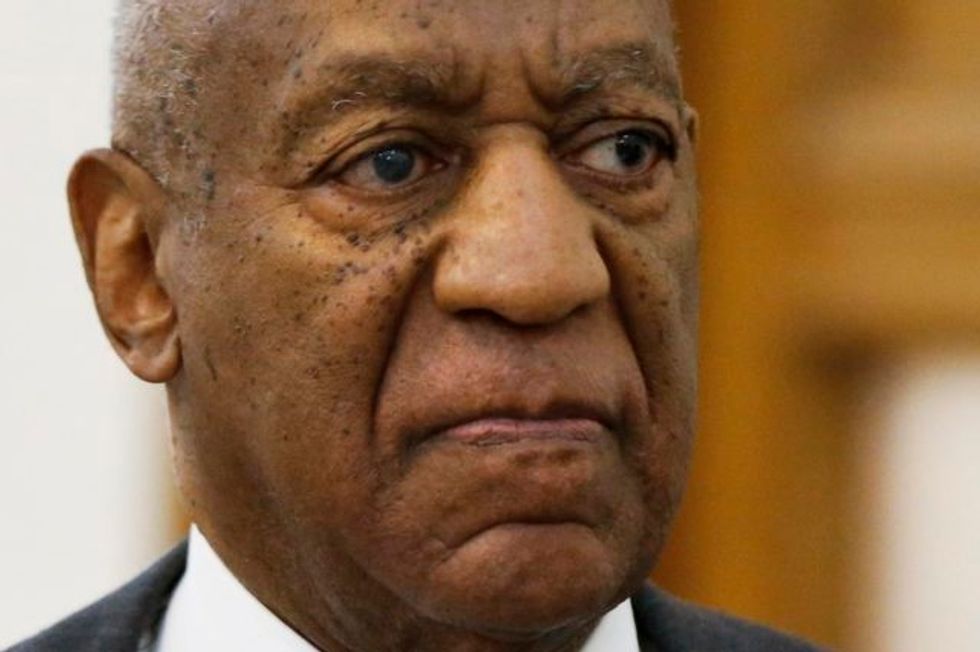 Reprinted with permission from Uexpress.com
Perhaps it was the pressure of the #MeToo movement, in which countless women have come forward to credibly charge powerful men with sexual misconduct, that led to Bill Cosby's conviction this time. Or perhaps it was the persuasive case presented by an able young prosecutor, Montgomery County (Pennsylvania) Assistant District Attorney Kristen Feden, who put forward five additional witnesses who alleged that Cosby had also assaulted them. Perhaps it was a combination of the two — a more impressive prosecution coinciding with this moment of cultural reckoning.
Either way, after a mistrial nearly a year ago, Cosby was found guilty last week of three counts of aggravated indecent assault for drugging and sexually assaulting Andrea Constand at his home in 2004. Though he was convicted of assaulting only one of his numerous accusers, most of us — exceptions include his poor beleaguered and betrayed wife, Camille — now know him to be a serial sexual predator. The earliest allegations date back to the 1960s.
With his conviction, I'm left to wonder how he was able to escape judgment for decades. Cosby was not only living large as one of the nation's most famous actors and comedians, but he was also polishing a public image as a normal (if not perfect) family man who wanted to aid the uplift of the black community. "The Cosby Show" was just a prelude. He later took to the stage as a scolding father figure, giving speeches in which he urged black men and women, boys and girls, to stay out of trouble.
And, as I think about it, I know that I was part of the problem.
I am ashamed to say that I didn't believe Constand's accusations when she came forward years ago, especially after she settled a civil case against Cosby for an undisclosed sum. It's not that I thought the entertainer was a paragon of virtue. Rather, I found Constand's claim that he drugged her too wild, too perverse, too incredible. What sort of lunatic would do such a thing?
I didn't think Cosby and Dr. Cliff Huxtable were one and the same. Like many black viewers in the 1980s, I adored "The Cosby Show" for its presentation of an upper-middle-class black family whose aspirations and routine dilemmas closely mirrored those of any other upper-middle-class American family. Still, I knew Cosby was being paid — handsomely — to play a part. That's why they call it "acting."
So I was hardly surprised when Autumn Jackson came forward in the late 1990s to allege that Cosby was her father. Indeed, Cosby acknowledged having had an extramarital affair with her mother, Shawn Upshaw, though he denied paternity. His admission of the affair seemed to bestow additional credibility on his version of events.
I was even supportive of Cosby's sermonizing. I helped him arrange a public appearance in Atlanta, where he urged the mostly black audience members to engage in behaviors that would lead to social and economic advancement. He criticized young men who wore their trousers too low and became fathers too young. He excoriated those who dropped out of school to sell illegal narcotics. He castigated those who spoke English poorly.
It simply never occurred to me that a man who would go on such a public crusade to improve the behavior of others — enduring some criticism, by the way, from black listeners who thought he was saying too little about institutional racism — would be living a double life as a criminal, drugging and raping women. While I knew Cosby had his own private failings, I couldn't believe he was a sexual predator.
That sort of Dr. Jekyll-Mr. Hyde conduct would have taken too much audacity, required too little conscience, shown too much recklessness, I thought. As it turns out, I didn't understand that any decency and humanity in Cosby had been obliterated by a grossly warped sense of entitlement, a narcissism that created a monster.
Cosby's wife insists that he was the victim of some sort of racist mob justice, akin to that which resulted in the murder of Emmett Till. I can forgive her for still believing that. But I now know we should all pay closer attention to women who claim to have been abused by powerful men.